You have the freedom to explore the dozens and dozens of retirement investment options available. You can settle with bonds and stocks which are the standard investment alternatives. Or perhaps you want to stick to precious metals that rarely have value fluctuations. Or maybe you are looking for something fresh and unique. How about getting into cryptocurrency as a retirement option? We get it that the concept does not sound like an ideal way to be financially stable once you retire. However, investing in digital currencies, such as Bitcoin, for retirement is becoming more and more popular for many people. Let's see why.
Let's begin with Bitcoin IRAs or individual retirement accounts. It is an opportunity that allows you to invest in digital currencies using your retirement savings and other funds. Such an investment is what they call an SDIRA or self-directed individual retirement account. A self-directed IRA lets you choose a different kind of asset for investing.
Here are some of them:
Real estate
Precious metals
Cryptocurrency
And so on
A self-directed individual retirement account has a couple of differences from your conventional IRA.
That means you have complete control over what happens with the investment. You will handle all the decisions and what you do is final.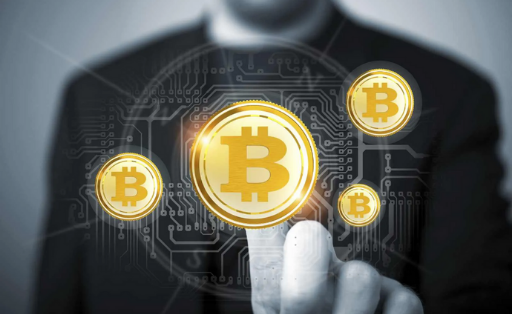 A Bitcoin IRA is a swell choice. With it, you can enjoy a lot of perks. Check some of them below:
Diversity
The market mentions that cryptocurrency has no correlation with bonds and stocks. You have the capability to protect your retirement investment. However, Bitcoin still has volatility issues. But that does not mean you have to worry about your investment's overall value once the time comes.
Tax advantage
Almost every form of transaction nowadays requires additional charges or tax. You will pay for tax once you trade, sell, or purchase anything and anywhere. But with a Bitcoin retirement account, you will have fewer worries with taxation. The only thing you have to do is secure your funds in your account.
Potential profit
Cryptocurrency is volatile. That means you will have to deal with how the price goes up and down. Although this aspect is inevitable, you can still enjoy a high potential profit. There is a tremendous chance that you will have additional profit as Bitcoin value goes up during the coming days or weeks. It may be a high-risk move, but the reward speaks for itself.
Better portfolio
A Bitcoin IRA will also improve your overall investment portfolio. Organizations and agencies love an investor who has experience and knowledge with all kinds of investment options.
You are now locked on with a Bitcoin IRA. But you ask yourself, how do you open one? Opening a Bitcoin individual retirement account is similar to a regular IRA alternative. The first thing you do is to look for a specific custodian. They will be responsible for hosting your self-directed individual retirement account. In addition, they should also allow you to handle and perform cryptocurrency buy, sell, and trades. The next step is for you to give your credentials and other vital information just as you would with a standard brokerage account. There is nothing much to do after that. Voila! Now you have a Bitcoin IRA. It is as simple as that.
While digital currencies are on the rise, they still have numerous risks. The concept is volatile. Not only that, but you will also have to face its speculative nature. You have to make sure you know what you are signing for overall. It would also pay off a lot to find out about your custodian before you give them the heads up to open an account.
Speaking of opening an account, you can look for assistance from several agencies and companies online. They offer various cryptocurrency services, such as handling Bitcoin IRA accounts. It will be worth your while to check them out sometime soon. In addition, these companies and entities will educate you on other things you can do with your Bitcoin IRA. They will offer additional services that will give your investment a boost. Of course, you should never forget that these wares and services come at a cost. But that is all a part of the investment game. You cannot expect to get somewhere without spending a neat amount of money.
So should you open a Bitcoin individual retirement account? The answer depends on you. You can do so if you only plan to set a small portion of your overall investment assets to a Bitcoin IRA. In addition, this investment is for you if you possess a diligent time frame. It is also for you if you enjoy taking risks with your assets. But if you do not want to deal with the volatility and other risks, you might have to settle with something else.
Recommended Reading: