Companies all over the world are looking for ways on how to stay on top of their competitors, and technological innovations are probably one of the best ways that would allow you to make that happen. There's no denying how technology is changing how we live.
As a matter of fact, it's moving at a speed of light that it's almost painful to keep track of the latest innovations out there. As we look forward to another fruitful year of development in the construction world, here are the 5 of the freshest construction tech innovations of 2019.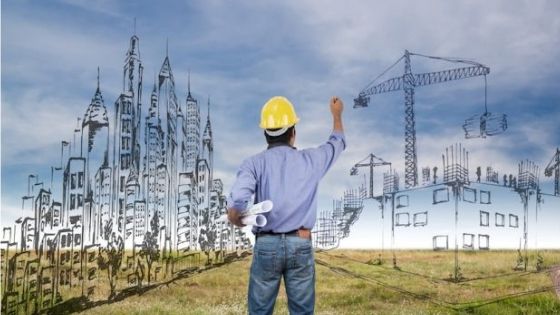 1. Predictive Analysis
The predictive analysis goes hand in hand with machine learning. Basically, it shows that information is so diverse and not only is it fed to the head office, but it could also go beyond and give findings regarding scheduling, safety concerns, or even how you handle one's budget.
With predictive analysis, you can combine various techniques, such as modeling, data mining, statistics, machine learning, and even AI, to make future predictions. Its main goal is to come up with a new approach in terms of problem-solving through the use of data, and various patterns that would highlight innovative solutions.
Through this, you'll be able to anticipate possible issues, and even the opportunities you can get.
2. AI
As the Internet of Things continues to bring more and more information, it's essential for construction firms to take advantage of this. This is where machine learning becomes very important.
Systems that use and organize data coming from connected worksite could enjoy several benefits, and one of which is accuracy and safety. More and more firms will be entirely reliant in such information, which would yield positive results in the long run.
Machine learning and AI in the construction industry is opening a lot of opportunities to new users of technology, and one great example of this would be the Smartvid.io that uses visual information from job site cameras, together with AI to find possible hazards, as well as safety violations.
This technology is relatively new, which means we can still see it improve.
3. VR and AR
Virtual reality goes beyond video games. Gone are the days when it's only restricted to that. Now, it's one of the few technologies that continue to rise and has been very relevant in the construction industry.
As VR and AR become more integrated into digital workflow, it also offers a wide range of limitless possibilities. For one, it allows real-time comparison of 3D models to real images, and it could also improve safety. In the construction industry, VR allows real-time comparison between models, and it also offers virtual walkthroughs for project managers.
4. IoT
There has been a continued rise in terms of data-driven technology in the construction industry. Aside from that, there is also a lot of innovations regarding how technology is used to ensure efficiency within the workplace. Embedded sensors can be connected to various things.
Even a traffic cone and other equipment are outfitted with advanced sensors to talk with other items on the jobsite. This ensures that the data would offer more significant opportunities in terms of collecting and data management. It's also ideal for better operational workflow, material performance, and many more.
Wearable technology and smart devices, together with sensors, on-site cameras, and many more can be tied into the construction management software, and this is something that gives a clearer picture of the building, and it even makes real-time status reporting possible.
It's an integration that doesn't only affect the flow of the project, but it also provides essential data that we can examine after handover, which could be a valuable part of the operational management. Furthermore, sensors also provide useful information regarding conditions, as well as structural performance in a particular area.
5. Autonomous Equipment
Just like what has been mentioned earlier, VR dramatically improves the productivity of workers. On the other hand, robotics and automation provide more excellent safety and efficiency on the job site. This includes how drones are managed.
It sends drones to closely monitor the job site, which leads to saving time and money. Furthermore, it also keeps the technician on the ground without risking their lives anymore. They wouldn't have to climb scaffolding or even navigate the potential hazards on the work site. Indeed, it's probably one of the best technologies that have ever been developed.
Related Post: