With technology becoming the mainstay of American businesses, there is an increasing inclination for custom software. Business owners do not want to rely on off-the-shelf solutions as they seldom have all the features they want. But the road to customization is daunting due to the cost factor. You have to hire a dedicated team to develop a solution that perfectly matches your needs. But the value it delivers is worthwhile. The good thing is that you can embrace a custom software solution without burning a hole in your budget. Here are some tips you can rely on.
Recommended: In-House vs. Outsourcing Software Development Services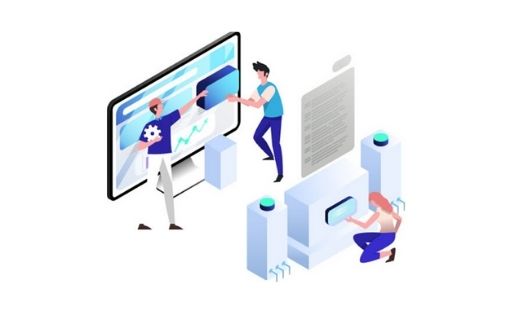 Start with the MVP mindset
With custom software, you get the advantage of scalability. It means you can begin with the basics and bring in more features later. Start with the MVP mindset with a simple application that suffices your initial needs. You can build it on a small budget. But convey your intentions to scale down the line to your development team. They will ensure that you have the scope to add new features as your requirements increase.
Break down your needs
Another tip to go custom on a budget is by breaking down your requirements. Start by listing the challenges and solutions you require currently. Also, predict the ones you can foresee in the future. Break them down and set realistic timelines for each priority. The approach aligns with the MVP mindset as you can actually develop a roadmap for app development on a budget. Involve your developers to get their perspective on the breakdown.
Outsource software development
This one is a no-brainer because outsourcing a development team is far cheaper than hiring in-house resources for the project. While you save on hiring costs and salary benefits, you need not retain the outsourced developers forever. Consider an offshore collaboration with Software Outsourcing South America if you want to go the extra mile with savings. Tech talent in this part of the world is less expensive but excels in quality. You can have the best developers working on your software without worrying about the money.
Recommended: Reasons to Work at Software Development Company
Prevent scope creep
Custom software development projects often get expensive because of scope creep. Business owners who look for changes or additional features have to pay more. The project may get delayed, which increases the cost further. Not to mention, you may end up overwhelming your development team, leading to errors and wastage. The best way to address the concern is to have a clear view of expectations from the start. Also, steer clear of asking for too many changes down the line.
Budget for improvement
Integrating custom software into your ecosystem is not the end of the road. You may have to invest in extra features as your needs evolve down the line. Having an optimal budget for improvement makes things more manageable. You will not have to bear the stress of unexpected costs. Moreover, a budget plan empowers you with agility, and you can invest in upgrades just in time.
Developing a custom software solution on a budget is absolutely doable, no matter how challenging it sounds. Follow these tips to build a perfect solution without pressing your wallet.