Bitcoin is the latest trend in the trade market. Its popularity has lead to a great competition with the paper currency backed by the government that we put on daily use! According to the experts, cryptocurrency is much easier to use and provides better security as compared to traditional currency.
The price of Bitcoin has seen a huge boost in just a couple of years. People are curious about Bitcoin and want to try their luck in cryptocurrency and become rich. Though Bitcoin sounds interesting but just like the stock market, it is very unstable and it's price changes with the blink of the eye.
So if you are really interested in investing in Bitcoin, it is better to start with a small amount which you can bear losing, after all, trading is all about risks. You can always expect a certain amount of risk. So, let's talk about the best Bitcoin wallets available for storing bitcoins just according to your requirements.
Recommended: Best Cryptocurrency Apps for iOS and Android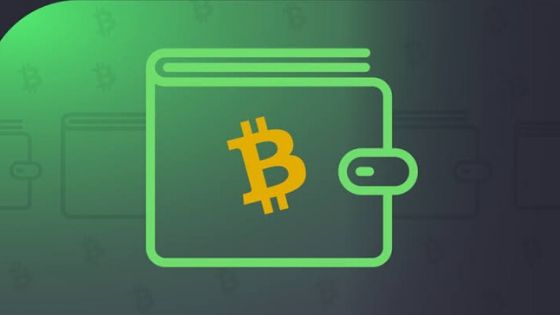 Best Bitcoin wallets
#1. Mycelium
If you are trading Bitcoin in your Smartphone, you cannot ask for a better wallet than Mycelium. The wallet is available for both Android and iOs version. Though Mycelium is said to be a bit complicated to use as compared to other Bitcoins, expert users will easily learn it. The best part is that it is very secure, allows anonymity and keeps your Bitcoin in your pocket.
#2. Trezor!
If you are most concerned about the security of your wallet, then Trezor is the answer! It is not a Bitcoin buying and selling wallet like coinbase but just a wallet to store your Bitcoins. Trezor is a physical device that is connected to your desktop or your mobile phone to gain access to your Bitcoins! The wallet offers some protections against lost passwords and lost devices. The main objective of the Bitcoin wallet is to protect your Bitcoins from getting stolen.
#3. Electrum
If you are trading Bitcoin in Desktop; the best wallet you ask for is Electrum. It is specially designed for desktop. It keeps your bitcoins secured in a set of files. It is available for Windows, Mac OS X, Linux, and Android. The biggest benefit is that you can store your Bitcoin on your computer. But if that computer crashes, is lost in a house fire, or due to any mishap, you could lose your coins. Electrum has a feature of the recovery process that helps you to create a physical "cold storage" with a printed or handwritten set of keys.
#4. Coinbase
You may ask why coinbase? The answer is that this wallet is one of the easiest ways to buy and sell cryptocurrencies. Coinbase helps you to connect your wallet with the US Bank directly and you can easily transfer the cash in and out. Coinbase is also very easy to use and offers security.
#5. Robinhood
Though it started as a free stock trading platform, but soon turned towards Bitcoin trading and today is one of the best wallets for buying and selling Bitcoins. We would like to tell you that Robinhood is both a wallet and an exchange, so like Coinbase, everything is in one place.
Interested in investing in Bitcoin? Dreaming of becoming a Millionaire? It is very easy, just log in to the https://de.bitcointalkshow.com/login.html and you are good to go!