Logos represent your organization and the kind of products or services your business provides to your target audience, ex. Marvel logo. You can use different approaches while creating your logo. It is wise if your logo aligns with your service, is simple, has a thoughtful use of colors and graphics and it is not too wordy. All of these ingredients and more combine together and get you a functional business logo that becomes the identity of your business. Many businesses consider their logos as a reflection of their vision, their brand identity and a reflection of the principles on which they run their company.
To create a business logo, you need to have a creative approach and you should know about the theme of the business or the organization that the logo will represent. You can have a look at the different Cable TV channel logos on your Cable TV channels. For instance, if you are an HBO movies lover, the HBO channel that is part of the Spectrum TV Select package offered by Spectrum looks quite simple but represents the philosophy of the channel itself.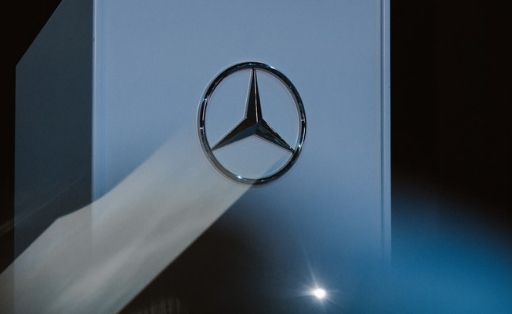 If you are someone who wants to create a logo for your business, then you can have a look at the following apps that can help you create some outstanding logos:
If you are someone who wants a cool logo for your business or you are working on a startup, then this is a good place to start with. You can take a walkthrough of different categories and filter your preferences and get the final look for your business. The app provides more than 2000 logo templates and more than 5000 font styles and graphics to work with. You can find some quality abstract designs in the app and you can add some colorful illustrations and minimal shapes that can get you a cool logo.
ICONA
For people who want to keep their logo design minimalistic, the app is very useful. The interface the app works on is very user-friendly so don't worry if you are a newbie or new to graphic and logo designing. To use the app, you can simply start off by pressing the Create button and land on the Icona canvas. You will find different options including text, shapes and drawing. After clicking shapes you can input a keyword like Cakes, travel, photography and get different options with icons that you can browse through.
Using the app you can adjust the opacity, stroke and color of the icons and add texts as well. The text can be your business name or a catchy tagline. You can adjust the font of the text, adjust the alignment and the color of the text as well. Icona provides you with a minimalistic and design-forward approach and it is a good app if you want to brainstorm about your logo.
LogoScopic Studio
This is one of the powerful logo design studios that can help you visualize and create a very useful logo for your brand. The unique thing about the tool is that you are not required to be an expert to create your brand's logo. The tool itself becomes your easy-to-use resource that has different advanced editing tools that makes designing logos a piece of cake for you. You can recolor and customize your logo and add multiple designs. You can create logos for sports, lifestyle businesses and blogs and many other industry-specific categories.
Also, the tool lets you use more than 200 fonts, different tools that can help you perform smart layering, solid and gradient coloring, set opacity and alignment so that your logo appears to be presentable and neat. After creating your logo you can export it to be used for printing and for use on digital media and your business website.
DesignMantic
The app has thousands of icons that you can select from and no matter which industry, you belong to the app helps you design logos for almost all business types and categories. If you are someone who wants to keep a more personalized and cartoonish approach for the logo, then DesignMantic is the app for you.
Also, there are more ways you can create logos for some serious branding as well. While using the app, it might seem that the app is a little similar to the desktop version of the app. It lets your company name and a slogan which is optional. The app generates a number of logos for you to select from automatically. You can select from the different combinations and templates that you might like and make adjustments to the logo according to your needs.
Let the Creative Juices Flow
In the end one can say that logo designing using these tools becomes an easy task for almost anybody. For businesses and decision-makers, it is not compulsory to hire and spend money on hiring a graphic designer or outsource their logo design tasks to others if you don't have the budget or have other important tasks to do.