Cutting and maintaining your hair is an art. There are many aspects that will determine the finish you get. Whether you are a DIY guy or you prefer a barber, the type of hair growing on your head or cheeks will influence the results. The truth is that people have different hair types. The texture, thickness, coarseness or the length of your mane will have a huge impact on how the trimmer navigates every time you sit for a shaving session. To get more idea about hairstyle, you can check hairstyle app which is available on Google Play store.
Some hair clipper and trimmers are suited for particular types of hair. You need to know how different trimmer blades manage through coarse, curly or wet hair. If you have a trimmer that is a mismatch to your beard type, chances are you end up with a ruffled look, loss of time and maybe an injured or bumpy face. Remember, the perfect trimmer for your hair type does an excellent job. You don't have to worry about bumps.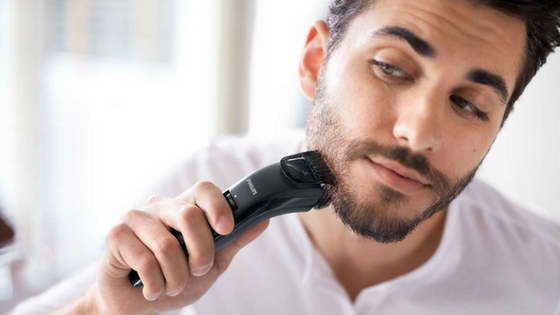 Blades for Thick or Thin Coat
In the process of choosing a trimmer for your hair, there are guiding principles you need to factor in. You need blades that can manoeuvre through your thick coat without the use of excess force. Some trimmers are made to work with light hair types. If yours is a coarse mane, the trimmer you pick needs to have the right power capacity. The rotary motor therein should be in position to supply enough power to keep the blades moving as they should. If not, you will end up with a messy look.
To some extent, your beard/hair type will determine the budget you need for a particular trimmer. Never opt for cheaper alternatives, since it will make trimming a nasty process. You want the shave to feel comfortable, relaxing and to offer your desired look. Even if the trimmer is exclusively for home use, you can't afford to choose one that can't meet your facial grooming needs.
Insist on Sharp blades
It's obvious that a trimmer that isn't matched to your hair strand texture can lead into an agonising shave session. You may have to undergo through intense pulling and tugging. Not only is it physically draining, but it can leave you nursing a headache. The type of trimmer you choose needs to have quqity blades that maintain their sharpness for longer. As long as the trimmer fits your beard type, there is la ikelihood that the blades will be an equal fit.
Check Specs and Accessories
The best beard trimmer needs to come with the right accessories. Beard sizes differ and so are trimmer specs and accessories. If it's the long and curly mane, consider the trimmer that offers guiding combs. As an amateur bread shaver, you are yet to master the freehand shaving like your pro barber. Accessories that assist you cut to the desired length will help you hone your craft whether it's a professional or a home use trimmer. Dot forget, even if the trimmer suits your coarse or curly hair, you shouldn't ignore ergonomics.
Do Your Due Diligence
Shaving your beard calls for organized strikes and calculated moves. The trimmer you pick needs to offer precision when you cut according to the lay of your beard. Some beards require heavyset trimmers, while others are best tamed using lightweight clippers. You can't miss a trimmer if you do your research before paying for it. If you have a friend with a beard type that rhymes with yours, make them your source of references and tips. If it's a professional barber in charge, ask them whether they have the trimmer that suits your mane. Don't think that every barber is conversant with the best trimmer to use when cutting your kingly mane.
Related Post: