One of the most common causes of fatalities in traffic accidents. Most would say that the reason for this would be irresponsible drivers, but the truth is, although it has a part on that, we cannot really put all the blame to them.
There are also other factors worth looking at, such as road infrastructures, vehicles, and other elements. Fortunately, with the recent innovations in technology, we could enjoy a safer road, and to prove that, here are the 5 construction traffic trends to watch in 2019.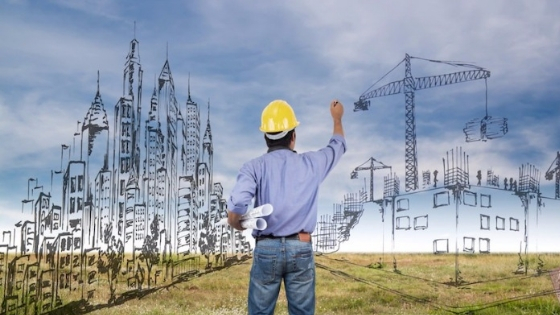 1. An Improvement in Traffic Technology
In the construction industry, one of the few areas that have always been ignored– whether we accept it or not would be the field of traffic safety management. For that reason, a lot of places have been suffering high road fatalities, and that's because they fail to pay attention to traffic issues.
However, as the use of smartphones continues to increase, it also encourages people to embrace mobile technology. For that reason, traffic management apps are being developed to help citizens stay safe while on the road. There are ones that show live traffic updates that allow drivers to plan their routes and avoid traffic effectively.
2. The Use of Smart Traffic Lights
Traffic congestion wouldn't really be a huge problem if one would be able to overcome it with one straight solution. This holds true even with inefficient parking systems, where there's a ridiculous influx of vehicles, especially at peak hours.
Smart parking systems, traffic lights, and another form of traffic device work great in directing motorists to stick with traffic rules. By doing so, everyone will enjoy a smoother flow of traffic, and it could also prevent road accidents.
3. Vehicle-to-Vehicle Connections
As technology continues to develop, cars are also getting smarter day by day. Now, they're very much capable of driving themselves and becoming more fuel efficient than ever. One of the most popular concepts regarding this is V2V technology wherein cars are connected to each other through computers, and this allows them to know where the other cars are, and it could also help in better decision making while driving.
For vehicles that are navigating by themselves, this allows them to make better decisions, and as cars become connected to structures, traffic cones, and other smart devices, this is definitely an excellent way to resolve traffic congestion.
4. Car-Free Zones
Some streets have a habit of closing for a day to accommodate parades, while others keep this setup permanently. For that reason, major cities began creating car-free zones to make it easier for pedestrians as well as cyclists to move around. It's a concept that has been around for a long time but only came into fruition just recently.
5. Driving Data
Intelligent infrastructures are now capable of generating data which could help motorists make better decisions. For local transportation managers, these could be very useful in resolving the issue of traffic. Better traffic flow can easily be enjoyed as long as the data are being connected with each other the way they should, and driving data make something like this possible.
Recommended Post: