Exclusivity in business is what everyone is running after these days and customized products bring with them a lot of benefits. Not only this can help businesses in effectively targeting their customers, but it also provides a chance to build long-term relationships with them. That is why the emerging trends of software development are more inclined toward customization.
Today's businesses seek more flexibility, and this is undoubtedly possible by leveraging custom software development. Moreover, this approach allows businesses to reap benefits in the long run. Despite the initial cost, custom software development appears to be a significant investment for the business, as it pays off well eventually.
With Intel's latest Quantum SDK release, it is apparent how software development is shifting towards a customizable development environment. Let's learn how custom software development can help businesses.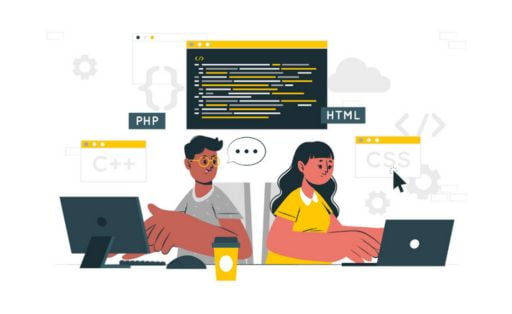 How Does Custom Software Development Work?
The custom software development approach is designing software that exclusively meets an individual or business requirement. This exclusivity of the features is more tangible than any off-the-shelf software option that has been developed for general purposes. For example, a custom application developed for people that can record their health details and suggest appropriate doctors to them along with fixing an appointment.
The current software development trends are looking very promising with technologies such as Polymer, Docker Hub, and GitHub TEI, amongst many being utilized. These technologies are providing improved efficiency, better security, increased automation, and faster results, and foster a collaborative culture, making development projects a success.
Although when it comes to customization and management, custom software development requires more effort. But their benefits can accelerate business growth instantly. Let's find out how:
1. Targeted & Focused Solutions:
Meeting particular needs and providing targeted solutions definitely qualifies as one of the core advantages of custom software development. While many businesses opt for off-the-shelf commercial solutions, certain businesses fail to realize that their needs can only be met with a more targeted solution that is tailored to their exact business requirements.
Rarely, is there a perfect software in the market that can satisfy the needs of every business. Therefore, businesses should choose an approach that can help them obtain a competitive advantage; be it in their operations, user experience, or product development.
2. Better Software Integration:
With a customized solution, any business can easily integrate its current software with the latest ones. Whereas, integrating off-the-shelf solutions can sometimes prove to be difficult as it can generate several errors. This is mainly because existing solutions are not particularly designed for such integrations. Whereas custom software solutions are designed to cater to specific needs and provide better integration.
3. Greater Scalability:
As the software development market is speculated to grow at a CAGR of 11.7% between 2022 and 2030, it's more than evident that businesses are looking to leverage software development for future growth. For growing businesses, constantly investing in commercial solutions can sometimes be very costly.
Businesses can achieve greater scalability while reducing costs through custom software solutions. Additionally, with customized solutions, businesses can choose particular tech-savvy choices where the investment can reap better benefits. This can help a business stay relevant.
4. Increased Reliability:
A successful business should ideally have more control over its variable costs. When a business chooses a commercial software provider, it will be depending on another entity for certain things. This means things will be out of their hands including any new adjustments, pricing, and settings.
At any point, the software provider can close down their business or can go bankrupt, which would have a direct impact on the businesses that are relying on their services. On the other hand, opting for a custom software solution is beneficial because it would provide more reliability and more control over business decisions.
5. Hardware Costs:
Commercial software solutions come with additional costs for the business. If a business chooses off-the-shelf software, it will likely be spending a lot on hardware. They need to be prepared for larger bills as when the business expands, these costs multiply manifolds.
On the other hand, if a business buys a custom software development solution, it will help them save on additional hardware costs. Moreover, as these solutions are more adaptable and flexible, any business can license them; especially when the business grows.
Final Thoughts:
Custom software development solutions are more suitable for businesses with unique needs. Therefore, businesses can increase their overall productivity and efficiency by implementing custom development solutions. Moreover, in today's business eco-system, implementing a customized technological approach can help businesses tap into the right market, making them more profitable and relevant to market needs.