We live in an era where every other person owns a Smartphone. The engagement rate on Smartphone and mobile apps are unprecedented. Hence if you want a direct tie with your customer, your business needs to have a mobile app.
Mobile apps have made things a lot easier. Apart from easy and unlimited access, it provides the user-friendly experience which is one major reason many top business houses are investing more and more in mobile applications.
So if business organizations want to pace their business up and keep a competitive edge in their domain, they need to have mobile app for their customer. Here are some other reasons to Offer your Customers with a professionally-developed business Mobile App: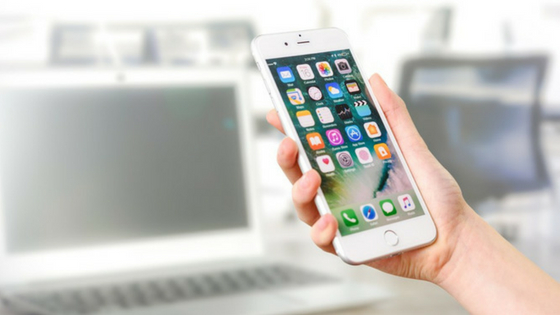 1) An effective tool to promote Your Brand
A mobile application can be effectively used in promoting your brand that would ultimately help in scaling your business. Business houses don't have to incur a huge amount on promotional campaigns; the business app can do the same. Not only the business houses can use it as a powerful tool for marketing, they can make it more edgy with the flair of creativity which will help in boosting engagement rates. It could help the business in letting customers patronize their product.
2) 24-Hour Shopping
Amazon, Walmart, and other renowned business houses have an advantage over their competitors; these online stores allow the ease and flexibility of 24*7 online shopping. Not only it is convenient for the customer, but with this they ensure a comprehensive user-friendly experience that capitalizes their strategies over their competitors. It also generates a sense of loyalty amongst customers as they can easily access the business website, as and where they want. Agora for mobile games is one of such nice example for customer loyalty and user experience.
3) An extension of your Business
Mobile applications are more like business extension as they have got one more platform to conduct their business and advertise it. It also expose business brand to a new segment of audience. Notifications about coupons, special sales, and new inventory can be pushed directly to your customers' phones through these mobile applications. This in turn will encourage more interaction with your customers via business app.
Unlike website, you can program your mobile applications in accordance with your customer's persona. They can play games or participate in several contests to win discounts. This will generate more conversions which is the ultimate aim of any business house.
4) A comprehensive marketing tool in digital space
Extent of digital space is unceasable but with your business mobile app you can develop your own digital space by integrating all your online platforms on one place. Adding all your social media plugins, you extend your reach and make it more convenient for customers to interact with you.
Thus a mobile app offers your customers with several benefits that can help your business in longer run. A business needs more than ace and expertise for its survival and extension. Developing a mobile app for your customers is like investing in longevity of the business.