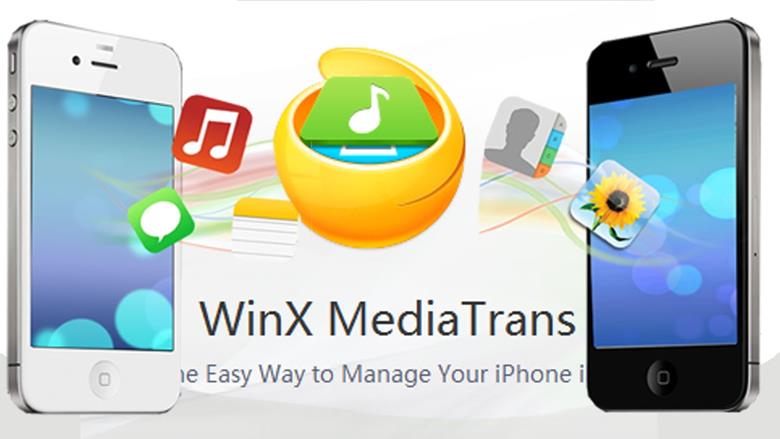 WinX MediaTrans is a simple solution for movie export available in iPhone. It is one of the must-have software and it is also a fast iPhone manager software. It easily lets you manage your iPhone and iPad and also allows the transfer of iOS files from or to your PC from your Apple device. It is a trio combination of photo transfer, music transfer and also video transfer. iBooks can also be transferred to and fro, using this software. Two way transfers are made much faster, by hiding your iTunes away.

Most importantly, WinX MediaTrans assists you in syncing all the items that you require to and also enables more flexibility in your device. You can easily handle your music playlist, iBooks etc. Photos or 4k videos can also be exported to free up iPhone storage. You can also add, delete, and make changes freely. You can back your voice memos up, convert video to Mp4, audio files to mp3 if the file is not supported by iOS. You can enable a wide range of data in your device, such as Word, Excel etc.

One unique feature that deserves a mention is that you can decode and export any DRM movie/music/audio files that you have purchased from iTunes Store to any devices for playback.

Download the free copy of the software here: https://www.winxdvd.com/giveaway/iphone-transfer.htm

Commendable features of WinX MediaTrans
This software doesn't only let you transfer normal movie files, but also uniquely supports transfer of movies that are purchased from iTunes.


DRM movies, videos and iBooks purchased from iTunes store can also be decrypted.


Your music can be easily managed and your audio files can also be transferred from or to your PC at an astonishing speed. It can be converted in a simple manner too. Playlists can be modified, new songs can be added and songs can also be deleted.


4k videos can be effortlessly exported from your iPhone storage to your PC. All you need to do is download the best iPhone manager software, WinX MediaTrans. Your iDevice can be used as a normal USB, this way. It takes only about 8 seconds. 1080p HD videos can also be transferred in batch between your iDevice and your PC.


This software basically helps you import and also export files of different formats. Audio files like iBooks can be imported easily to your iPhone. EPUB, which is an e-book file format, can be easily converted to PDF. PDF, on the other hand is supported by almost all the commonly known operating systems and devices.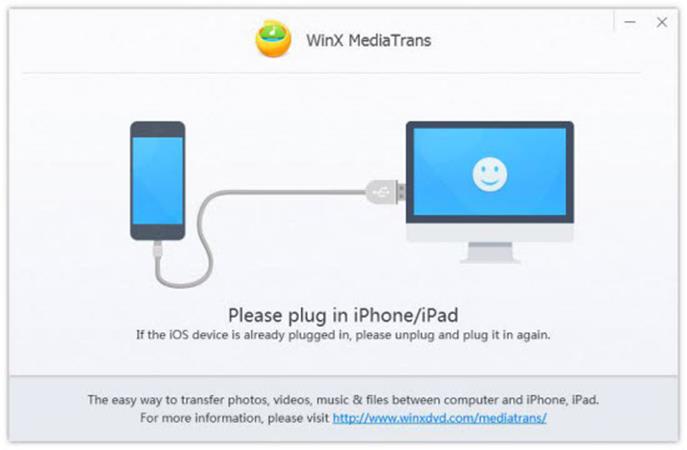 Videos of any format can be transferred to your iPhone. It is a quite advanced and smart software. It is also user friendly. It can import and convert any video format to an iDevice supported format automatically. If the size of the video file is too big, it can be reduced with any loss in the quality whatsoever. Auto rotate of videos is supported to fit the full screen of the iDevice.


Voice and ringtones can also be easily managed. You can create your own ringtone using the songs that are already present in your iPhone. You can also add new ringtones or export them from another device. Ringtones can also be deleted according to your wish.


As mentioned before, even photo files can be transferred from one device to another or imported. However, you wouldn't want to lose your photos owing to a virus attack. This software offers you a stronger photo backup facility. Photos can be exported from your iDevice to your PC according to the time period you choose, such as day-wise, month-wise, year-wise etc. You could also backup all your photos at a go.


Your iPhone can be mounted as a USB drive, thereby resulting in a smooth file transfer process.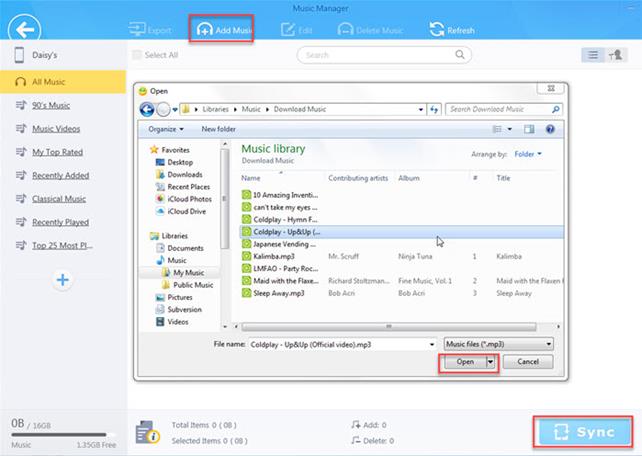 With so many benefits attached to this software, who would not want to purchase it? However, we recommend you to download a free copy of this amazing software.

The lifetime version or multi-pc license purchase is also available in the above giveaway page. What are you waiting for? Go check out this easy and fast iPhone manager! Hurry up!

About Digiarty Software:
With 10 years of experience in the industry, Digiarty is now a leader in personal and home-use video audio applications based on Windows and macOS. It provides fast and easy-to-use DVD ripper/copier/creator, video converter, online video downloader, media player, iPhone file manager, video audio streaming app, etc. To find out more about the company, please visit https://www.winxdvd.com/.