Modern businesses cannot survive on conventional branding strategies. These are less personalized and take a one-size-fits-all approach. Consumers are smarter than ever, and addressing them effectively requires a different mindset. You have to treat them as unique people with unique challenges and needs. If you operate in the competitive landscape, you have to take a data-driven approach to your marketing strategies.
There is no room for guesswork when your audiences expect personalized treatment. Building a buyer persona is the key to defining your audience and matching their expectations eventually. A buyer persona is a semi-fictional character that personifies your ideal customer. But there are more reasons to build personas besides knowing your target customers. Let us explain why they are crucial for modern businesses.
Recommended: How To Create a Content Strategy for Your Small Business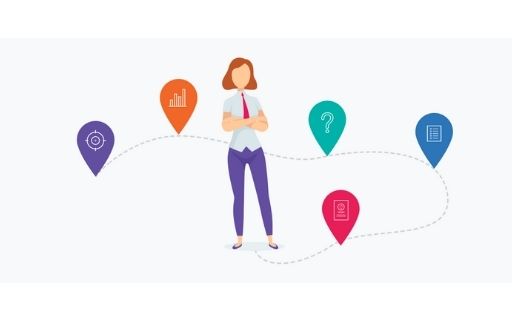 Get insights for product development
With buyer personas, you understand the pain points of your target consumers. It means you know what they need to address those pain points and challenges. There couldn't be a better way to create products that match. Likewise, you can fine-tune your existing product offering to get closer to customer expectations. Overall, your product development team gets valuable insights to create better products and keep your brand relevant down the line. It enables your brand to pick the ideal product features that have better chances to sell and beat the competition.
Build effective marketing strategies
The right marketing strategies fuel your business by making it visible at the right places. But it isn't easy to be where your target consumers are. Thankfully, you can depend on buyer personas to achieve the goal. Marketers rely on customer demographics to get data for building personas accurately. For example, if you have a mature audience that is less likely to spend less time on social media, you need not focus a lot on social media marketing. Rather, they will probably check user reviews first. It makes sense to double up efforts on this marketing channel. So you end up building an effective marketing strategy.
Create rapport with customers
Buyer personas work as assets for your sales and support teams. Your executives have a picture of the people they connect with beforehand. So they can interact with the callers accordingly. It is much easier to create rapport with potential customers when you know their age, preferences, concerns, and expectations. A good rapport translates into bonding and long-term relationships with the customers. Miscommunication and frustration are less likely to surface when your team is better prepared to handle the callers and clients. These parameters take your brand a step closer to success in a competitive landscape. You can even train your sales and support executives on dealing with target buyer personas.
Thriving in the modern business landscape takes hard work and good thinking because you have to stand apart. You have to go the extra mile with customer interactions and make sure you offer exactly what they want. Buyer personas are the solution that takes you on the right track. Build them sooner rather than later to ensure that your brand hits the sweet spot.