To provide best hosting service many technologies has been developed. As an owner of a site you need a hosting plan that can boost your site in terms of performance and security. Users those are using shared hosting need to look on VPS hosting. Shared hosting is for beginner those who running individual site but when daily traffic on your site increases you need to choose VPS hosting. You will get many advantages on using VPS hosting.
Related Post: VPS – When to Make the Leap?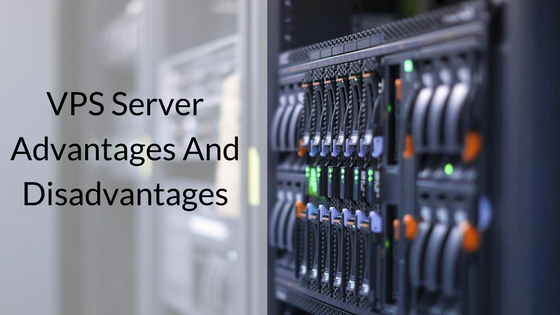 VPS stands for virtual private server which isolates a single physical server in to multiple virtual servers. As on shared hosting your site will share server resources with other sites but VPS provides fully resource based hosting service. VPS hosting is a combination of shared and dedicated hosting. In VPS hosting there is a limit on sharing server resources and for every sites space and resources are fully dedicated.
VPS is on between expensive dedicated server and cheap shared server. If you can't afford the price of dedicated server but wish to increase the performance of your site then choose cheap VPS server. Below I am sharing how you will get benefited on using VPS hosting.
VPS Server Advantages And Disadvantages
Advantages of VPS hosting
You will get better service on affordable price as compared to dedicated hosting.
In VPS many servers are present in one platform but if any servers fails or showing error then there will be no effect on other servers on that platform.
It is best for medium size websites as in VPS hosting resources are allocated as per storage, RAM and CPU utilization. That results better input output virtualization.
In this hosting each website runs on separate hardware and operating system.
All resources are dedicated on it.
VPS hosting increases the stability of a site.VPS divides a dedicated server into many virtual servers which help you a bit same as you are using dedicated server.
It is fully customizable; you can easily install any application on your server.
It will provide root access of the server to site admin.
It is flexible for which you can easily upgrade all server resources.
On using shared hosting you might experience low page speed and downtime but on VPS hosting you will get better speed and performance.
If you are using VPS hosting they you will enjoy better customer support that offers 24×7 customer service.
Disadvantages of VPS hosting
As every site has its own resources so it becomes sometime difficult to manage and also to remain server uptime always.
Your sites sometime will not use the full resources allocated which might effect on performance.
When there will be heavy traffic on your site then sometime your site might get crashed as you are using minimum resource plan.
Though all resources are separated but you are sharing same physical sever with others.
Server maintenance is tough as compared to other hosting services.
Cost is not that much effective as compared to dedicated server. Pricing difference is low between VPS and dedicated server.
You all might now aware of all benefits that you can have on VPS also with its limitation. Its limitations are few but you can't ignore it. If your site has good traffic then switches to VPS from shared hoisting. To optimize your site loading speed, performance and security VPS is a good option. To have some features of dedicated server you can choose this hoisting service. Later, if your site requires any enhancement then dive for a dedicated hosting.