Over the years, web development has tremendously grown fast across all industries. This is because it is the essential aspect that brings brands in contact with their clients and gives businesses the exposure they need. Backend is a vital part of website development that provides users with a seamless and responsive website experience. This explains why backend services are high in demand, and many companies are out to hire backend developers that are good at what they do. In this post, we will discuss how to hire a backend developer from certain places at a reasonable cost.
Recommended: Top 8 Reasons to Work at Software Development Company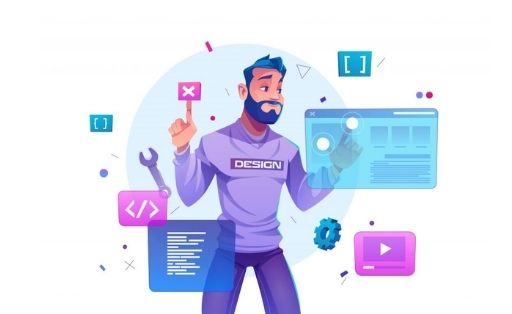 5 Places To Hire Backend Developers at Low Prices
#1). Toptal
This platform was created initially for freelance software developers in 2015, and it is one of the most highly recommended places to find backend developers for hire. Their services are affordable as they do not charge recruitment fees. Toptal gained respect as one of the platforms with the most qualified software talents due to their unique hiring process, which involves a rigorous screening of candidates at the end, of which only 3% pass. Thus, they host a base of the finest backend developers in the world.
#2). GitHub Jobs
GitHub is a platform that is one of the largest and most popular code-hosting sites where tech talents come together to collaborate and help each other on their respective projects. You can post a job at a very reasonable cost, and your listing will be published for prospective freelance candidates to see. Also, you have a full view of potential candidates' educational backgrounds and experiences and can identify features that may affect your resolve on who to hire. Check this article to see some prominent business organizations that use GitHub for their hiring services.
#3). Stack Overflow
Established in 2008, Stack Overflow is a popular website that serves over 100 million people and is one of the best platforms to hire backend engineer. Being one of the most trusted software platforms, it provides answers to millions of developers' questions about their projects. Stack overflow aims to help business owners find the best software developers among a vast pool of talents. Thus, they engage different ad impressions to get job listings across to the best potential candidates and give a unique insight into each candidate and their traits.
#4). Dice
Dice is a well-established tech job platform with a vast database. Many business owners leverage this platform to hire backend programmer that meets their project requirements as it has over 3 million software talents and boasts of over 20,000 resumes submitted monthly. Also, this website allows you to post a job listing with reasonable rates that will be shown to 3,000 partner sites and 1.5 million prospective developer candidates in a month. Thus, they make it easy to find the right candidate.
#5). Hired
Hired is a platform that provides business organizations with a streamlined list of highly qualified candidates. They do not concentrate on traditional resumes; instead, they save a lot of time and stress in the hiring process by highlighting each candidate's experience, skills, and payment options upfront. Because all the expectations and details are shown directly, it becomes easy for hiring clients to select the candidates that best suit their project requirements and negotiate terms. This website claims to save more than 45 hours for sourcing per hire. Also, all the candidates on this platform are judged by assessing their skills based on real-life assignments. Thus, Hired is a great place to find good backend developers within a short time frame.
Conclusion
Lastly, we would like to leave you with some valuable tips to hire backend developer.
Make sure your requirements are as thorough, precise, and specific as possible in your job description.
Check reviews from previous clients
Carry out an In-depth screening of CVs, portfolio, and work experiences.
Ask technical interview questions.
Give practical exams.
These steps will assist you in making a great decision as you hire backend developers.
Recommended Reading: