No matter how long you have been a Mac user, its features and settings can still leave you amazed. There are numerous options in devices that can change the way you have been using your Macbook. Moreover, it will surely help in improving your productivity and efficiency. In fact, it won't be wrong to say that these settings can instantly enhance your overall experience.
So, do you want to learn about these user settings? If yes, keep on scrolling!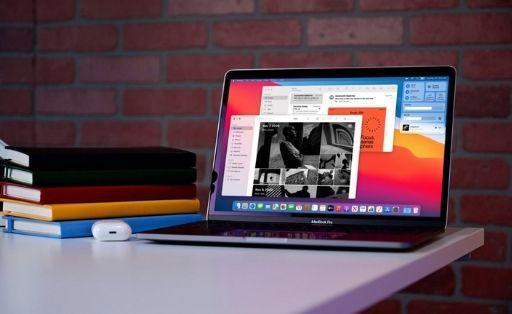 Improve your browsing experience
Did you know that the Safari web browser can hide ads and other distractions? Yes, it is true! You don't have to worry about those annoying pop-up advertisements that distract you from reading. To do this:
Click on Safari Menu > Choose Preferences > Open Reader tab > Find "When visiting other websites" drop-down list > Select On.
This is it! This simple setting can improve your browsing experience instantly, and you can easily concentrate on your work.
Never miss any event.
Generally, in between all the work and meetings, one may forget about an important event. However, this is about to change. You can easily add the event invitations into the calendar automatically from your mail. To do this:
Open the Mail app > Click "Mail" in the bar on the top of the screen > Choose Preferences > Turn on "Add invitations to Calendar automatically" (from the General tab).
Now, every time you'll receive an email that includes the date and time, a Calendar banner will pop up on top, enabling you to add events to your schedule.
Free up hard drive
One of the significant reasons for Mac's slow performance is that the hard drive is full. There are several ways to clean up your files and improve the performance of the device. You can clear cache, remove duplicate files and reduce clutter. In addition to this, there is another way, i.e.,
Click on "Apple" menu > Choose "About This Mac" > Open "Storage Tab" > Click "Manage"
Here if you wish to remove cloud-based files such as email attachments, iTunes movies, or iTunes TV shows that don't need local storage- click "Optimize." Or, if you want to learn what files are consuming the largest space, you can click "Review files." Now, you can remove the files and enjoy free space.
Sign your documents
Whenever you need to send a signed document, it becomes a hassle. You need to print the document, sign it and scan it and then send it. However, there is a much faster and easier way to do the same. To do this:
First of all, you need to save your signature in the "Preview" app on Mac. For that:
Open Markup Toolbar > Click "Signature" drop-down > Look for the cursive "J" > Click "Create Signature." Here you can add your signature using Mac's webcam or trackpad. When you are ready, click "Done."
Now you can simply "Drag" the signatures and use them wherever you want. Isn't it convenient and helps save a lot of time?
To sum it all up!
These are very basic yet effective settings that can help you save a lot of time. Not to forget that these will definitely boost your performance and keep your device healthy. So, what are you waiting for? Try these settings now!