How to add bots to discord server: Discord is a free chat service for gamers. Discord used by many gamers across the globe, so it is prevalent. Another reason behind its popularity is the user-friendly interface that makes it attractive to use.
This app itself is powerful which makes is unique, and there is always a chance to add more features. As the user can customize it, everyone is using it differently. You can add or remove features as per your choice, and the gat thing is Discord allows its users to add bots to their servers.
So, if you want to know how to add bots to discord, read the full article. But before adding bots to a server note that you need manager server permission on the server to add the bot.
Recommended: Best Sites Like CouchTuner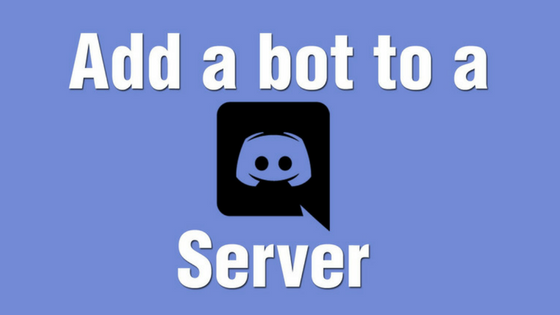 How to make bots in discord
It is effortless to add bots to a Discord server. What you have to do is just log into your Discord account in a browser, and all set for next few steps.
As you are searching for how to get Discord, we assume that you have the bots to add your Discord server. If you do not opt the boat then you can go to the following sites to check out:
https://www.carbonitex.net/Discord/bots
Once you have the bots for your Discord account, then it's time to follow the steps given below to add a bot.
STEP 1:
Go to the Discord app website from the link given below:
https://discordapp.com/
Now log-in to your account. As I stated above make sure that you have "Manage Server" permissions on the server that you wish to add the bot.

STEP 2:
If you are adding bot from Carbonitex website, then click on the Add Bot to Server button.
If you're adding a bot from the Discord Bots website, then click on the "Invite" button.

STEP 3:
On clicking the above buttons, you will redirect to an authorization screen. On this screen click on the "Select a Server" and in the drop-down menu, pick the server of your desire to add to the bot.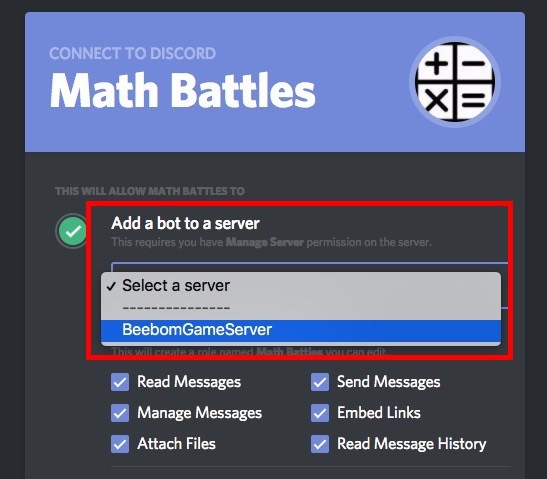 STEP 4:
Next, click on the "Authorize" button. After this step, the bot will add to your server. If you want to see this, then you can watch it in the sidebar for your server.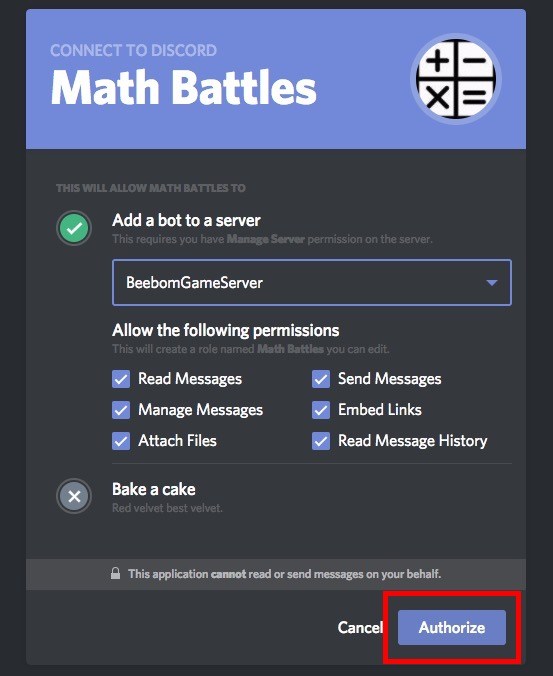 So these are the complete steps discord how to add bots.
Note: If you are using Discord bots which hosted on GitHub, then go to the Wiki for the GitHub projects for installation guide. The reason behind this is there are different methods for installation from bot to bot. And it is not feasible to add each method to this article.
CONCLUSION:
It is all about how to get a discord bot easily. Now you are aware of how to add bots to a Discord server, so go ahead and improve your server with awesome and useful bots that you find. After going through the provided link, you must have got an idea that there are lots of bots available for Discord to select one. So choose wisely. And if you find this article helpful, then like it and share it without a miss. You can share your opinions and doubts in the comment section. Thank you for reading!
Related Article: