Speed is of the essence when it comes to the choice of internet these days. In this tech-driven era, life has become very fast-paced and time is money in the true sense. With every individual juggling so many tasks and duties in a day, majorly relying on the internet, slowing internet speeds could turn out to be the worst nightmare. So one thing you should definitely not compromise at all is the right selection of the internet service provider who will keep its word and provide you the advertised speeds along with high-quality customer support service. You should also choose a provider with a good market repute and the one with some extra goodies in store for you as we see in the case of Cox internet packages. Not only are they budget-friendly, but also they come with maximum customization options and amazing customer care services.
Finding the most suitable ISP is not as tricky as it may sound. There are certain factors involved that you must bring into account to land the right choice. Depending on where you live, how many users are in the household, and daily usage, you can narrow down the search of the best internet providers in your area and be in a better position to decide the best-suited internet plan for you and your family. So here we are with some of the most effective tips and tricks to make this whole process hassle-free and more satisfactory for you. Dive in!
Recommended: Which Internet Connection is Good for Home Security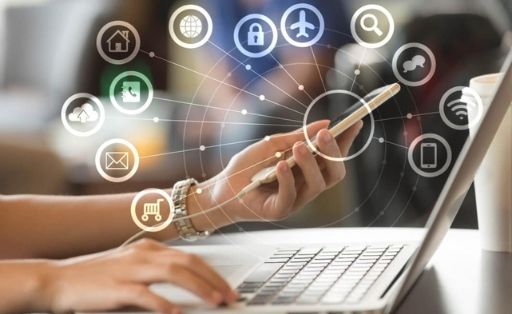 Choose the type of internet connection
First of all, you need to be clear about the internet type that can be the best fit to cater to your household internet needs. When it comes to the various types of internet connections available around you, it may include
Cable internet
DSL internet
Satellite internet
Fiber internet
For households having multiple users and looking for more affordable yet speedy internet options, cable internet is a considerable choice to make. If budget is not a concern and you want to enjoy whopping internet speeds, then fiber internet can be an excellent pick, considering you have fiber internet providers offering service in your area. However, if you happen to live in a remote area, then satellite internet might be the only accessible option, hence shoot. DSL internet can be a good preference for those who are looking for cheaper internet options and speed is not a major concern. Once you have decided on your internet type, it will become easier to shortlist the more suitable internet service providers to prefer.
Customer Feedback and Reviews
After you have shortlisted the more preferable internet service providers considering your speed requirements, you should do reputation research. If you are wondering how to do that? Well, let us guide you through. You can check out the online reviews of that provider available on its official website, or ask your neighbors around. Analyzing the ISP's market repute can help narrow down your list of suitable ISPs.
Download and Upload Speeds
The fastest internet speed at the most cost-effective price is the goal. So look out for the download and upload speeds offered by the providers under your consideration. Compare the speeds and prices of the internet plans offered by the providers in your vicinity.
Cost efficiency
We will never want to subscribe to a provider that hurts our pocket. So be clear about the budget you are planning to invest in your internet connection. Your budget range is among the major deciding factors when choosing the most suitable ISP. For that, you should look closely at the internet plans as far as the costs are concerned. Dig in the details to be aware of any hidden fees or promotional prices.
Reliability
None of the aforementioned features and aspects would matter if the ISP does not have a repute of offering consistent and reliable services. So that needs to be ensured to enjoy better quality internet speeds and services. Also, you must check if the provider you choose has an impressive customer support service to offer. A strong customer care service is also an indication that the ISP is a reliable one.
Contract Policy
It is advised to get an internet plan that comes with a no-contract policy. You will find many top-notch ISPs who do not bind their customers under any contract signing. However, if this is not the case before you subscribe to your chosen internet provider, be sure to go through the entire contract thoroughly and find out about the contract time frame.
Data Caps
Preference should always be given to internet packages with no data caps. However, if you fail to find one in your location, then choose internet plans with sufficient data limits and think over it carefully. You should have an estimate of your monthly data usage in mind and compare it with the data limits to know if it can suffice the household internet needs.
The Bottom Line
The aforementioned pointers can lead you to choose the perfect t internet service provider for fulfilling your household connectivity needs. Take your time; work on the above-mentioned factors to make the right choice.
Recommended: Why Using VPNs with Cox Internet is a Good Idea