Data governance
Data governance has many broad definitions but it can simply be said that the process, which allows you to have consistent data in a company, organization or business. In other words, it can be described as the overall management of the availability, usability and security of the data in a given organization. It is all about having a set of procedures and a well-crafted plan to execute in a bid to avoid any compromise in the realm of vital data. The growth in the data world and the diversity of the market has seen many new trends as well data technology trends tend to evolve at least to keep up with escalating focus on data quality.
It is clear that the data management sector has a lot of proven technology but the challenge has always been in integrating the wide array number of tools into one single umbrella. Well, this is usually the missing piece in the jigsaw among businesses. In that case, many of them fall short of effectively managing corporate data systems that could be useful for business users and business applications.
Regardless, we have always been impressed by the growth in the data trends over the past few years and this year has been no exception. Keeping this in mind, this article compiles few but very interesting trends in data governance that are redefining businesses around the globe.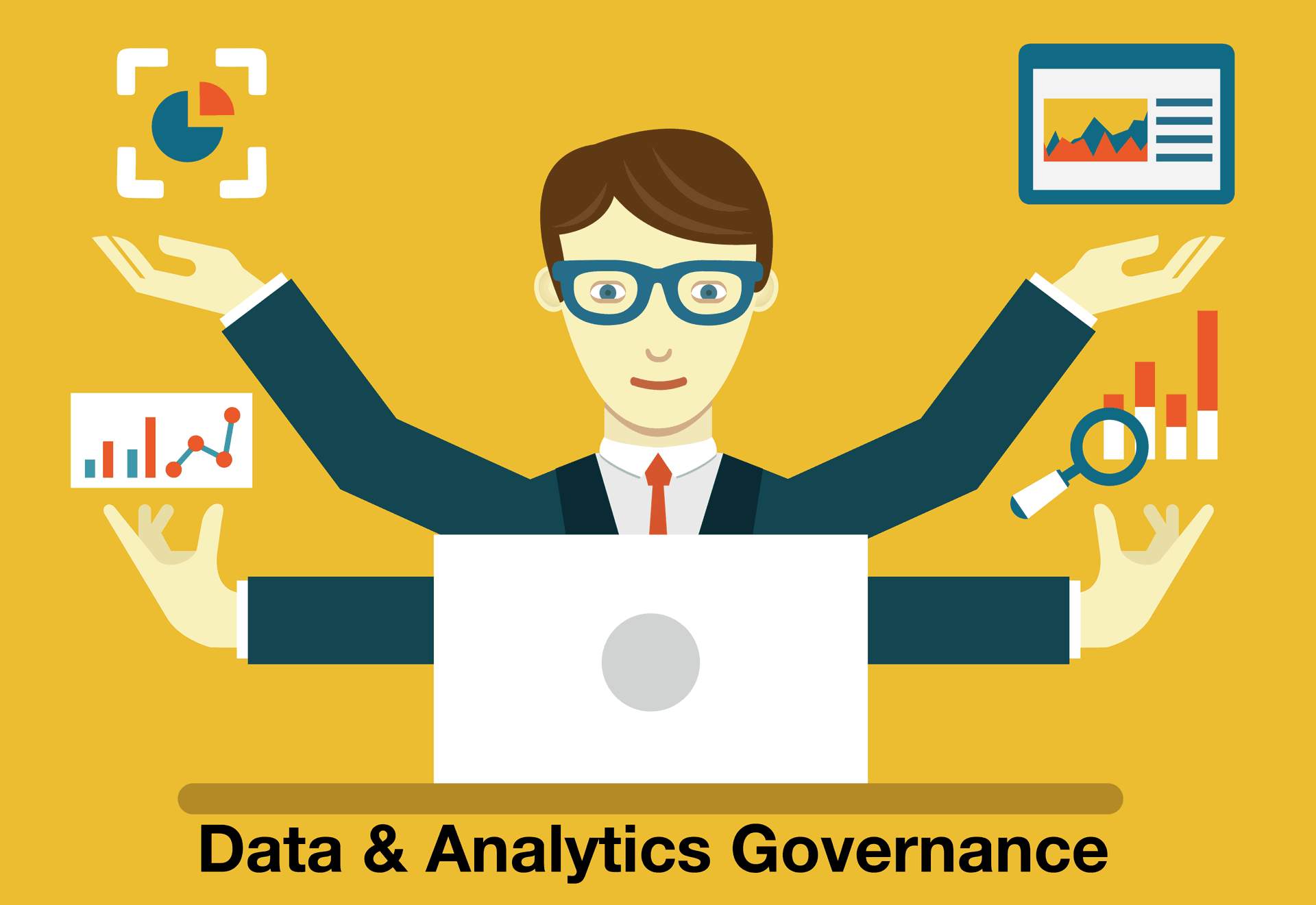 Application Data Management (ADM)
This is a brand new way of establishing and enforcing data governance policies across multiple applications and data consumers to beat the traditional master data management (MDM). Of course, the goal of data governance is to allow data to be processed into meaningful insights and what better way to do so than using ADM. This can be achieved quite easily given that ADM is set as the company's hub for its data operations. This in return helps the company to set policies and enforce meaningful data quality and information governance policies. This new system allows employees, customers, and other stakeholders to access their data anywhere and at any time whilst data protection of emerging organization is vital task.
Linking Big data to get meaningful results
Big data is now being linked to transactional data to help in uncovering new data trends and provide meaningful results to clients. This ensures that the data is accurate, addressable and usable for business functions thus guaranteeing the availability of the data and trust between the parties involved.
Data governance 2.0
Data governance 2.0 has evolved from the traditional MDM to inter-linking web preferred apps in the realm of the master, configuration, and transactional data. This way business-preferred application is available at a go and in return, companies get the freedom to reach, freely manage and interact with their data.
Data migration
There is no arguing that legacy on-premise apps are aging with clients now opting to gather a network of apps both on-premise and in the cloud. In fact, moving data is now a crucial step in a company meaning that the right data to be migrated has to be chosen correctly then moved. It is important to deliver the right data to the right people with considering security factor. Customers are looking to improve their competitive edge by moving their data to this direction with the aim of streamlining and adding value to their data governance structure.
Change management
Structured change management is another trend that is growing colossal among companies implementing data governance program. The truth is that most companies have found change management difficult over the past few years while many of them just cannot get their way around the details of organizing their data programs. Well, without change control, the different repositories for storing masters and referring to data will get uncoordinated. One of the main roles of data governance is to set a scope of data-related change management and to oversee change management activities. Change management will be effective if all the parties involved with the data are notified to ensure that they commit to a formal change management.
Careers
More people are now taking an interest in learning about data and making careers out of this fast growing field. Just like other scientific tasks, data governance jobs were mainly perceived to be masculine but today many women are diving into this sector too. More women are becoming more interested in data and leadership roles in data. Passion really supersedes stereotypes!
Software Automation
Most companies are discarding system integrator custom implementations (like ERP), for off the shelf innovative apps that work in tandem. Talk of using affordable sotware automation for configurations that call for less external support. You should expect to see a growth in this hence; companies will only spend millions of dollars on external service for strategic benefits.
CONCLUSION
Data governance is a big deal in the data sector and as long as you are up to date with the latest trend and technologies coming up, you can be assured of security and efficiency as far as your data in concerned-whether it is on premise or on a cloud. Following and understanding some of these trends will guarantee addition in value to data assets and growth of the company. Just keep in mind that what is cool today may not be tomorrow. So, just keep reading around for new stuff.