Develop a business plan to outline goals, strategies, and financial projections.
Establish a legal structure tailored to your needs (sole proprietorship, partnership, LLC, or corporation).
Plan recruitment strategy, create job descriptions, and decide on the recruitment process.
Create a marketing plan to identify the target market competition, and reach customers.
Secure financing by understanding the financial situation and needs.
The construction industry is complex, and starting a construction firm requires careful planning. It's essential to consider your business's legal, financial, and operational aspects before you move forward.
Starting a construction firm can be an exciting and rewarding experience. It's a chance to create something from scratch and build success from the ground up. However, it's important to remember that building a construction firm from scratch can be daunting. Here's what you need to know to get started and make your construction business a success.
Recommended: How to Become a Successful Construction Project Manager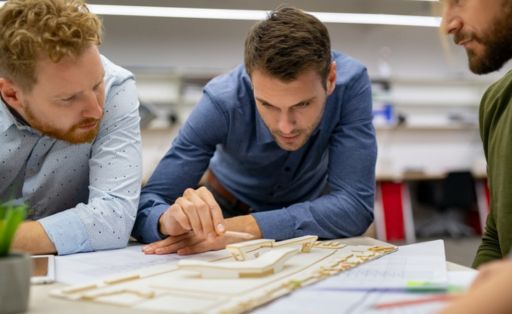 Develop a business plan
The first thing you need to do is develop a business plan. A business plan is necessary for any new business venture, as it outlines your goals, strategies, and financial projections. A solid business plan will help you focus your efforts, identify potential obstacles and opportunities, and establish a roadmap for success. Don't hesitate to get professional help on this, especially for the financial section, to keep your business financially steady.
Establish your legal structure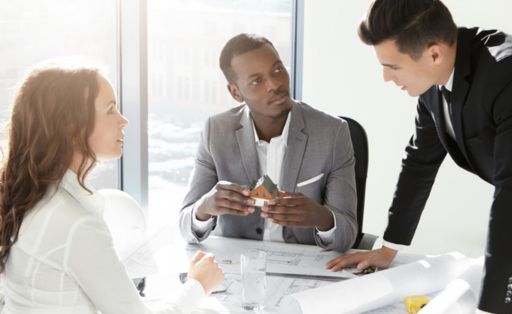 After you've developed your business plan, you need to establish your legal structure. You can choose between forming a sole proprietorship, a partnership, a limited liability company (LLC), or a corporation.
Each legal structure has its advantages and disadvantages, so choosing the one that best suits your needs is important. Seek help from legal counsel to guide you on the best legal structure for your goals and needs.
Plan Your Recruitment Strategy
You'll need to think about the type of employees you will hire and what skills they should possess. It's helpful to create a job description for each position and decide on a recruitment process that suits your business model best. However, for situations that require a unique set of skills, you may want to work with a recruitment agency or outsource job openings. For instance, if you need an accountant, work with a recruitment firm specializing in accounting and finance.
On the other hand, a civil engineer recruiter can help you find candidates with the technical skills and experience needed to help you execute construction plans. They can also provide valuable insight into the difficulty of a job and help you figure out what qualifications and skills each position requires.
Create a marketing plan
Creating a marketing plan will help you identify your target market, competition, and how to reach your customers. Social media and a website are an essential part of any marketing strategy but don't forget also to consider other traditional advertising methods, such as business cards and flyers. Make sure to allocate a budget for advertising so you can travel around to potential customers and reach new clients.
Secure financing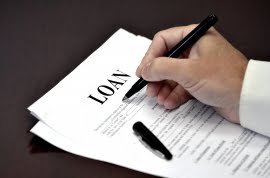 As a construction firm owner, financing is integral to your business. Whether it's covering expenses for materials, equipment, or hiring labor, you need to have secure financing. However, getting financing can be quite challenging for small businesses like yours. Finding a lender who understands the construction industry and can provide financing without breaking the bank can be challenging. Here are some tips to help you secure financing for your construction firm.
Understand your financial situation and needs
The first step to securing financing is understanding your financial situation and needs. Evaluate your current financial situation, including your cash flow, revenue, and expenses. Determine how much money you need to borrow and what you need it for.
Look for lenders that understand the construction industry
When looking for a lender, finding one that understands the construction industry is important. Traditional lenders such as banks and credit unions may not have experience with the unique needs of the construction industry. Instead, look for lenders that specialize in financing construction firms.
Consider alternative financing options.
In addition to traditional lenders, alternative financing options may be better suited for small businesses like yours. For example, crowdfunding, peer-to-peer lending, and online lenders offer financing solutions catering to small businesses' unique needs.
Build a strong professional network
Building a strong professional network can help you secure financing for your construction firm. Attend industry events, join trade organizations, and network with other construction professionals in your area. This can help you find lenders willing to work with construction firms and build relationships with other professionals who can potentially refer you to lenders.
Final Thoughts
Starting a construction firm from scratch can be a challenging yet rewarding experience. By keeping these tips in mind and taking the necessary steps toward building a solid foundation for your business, you can achieve your goals and build a thriving construction firm. Going the extra mile by taking online courses, getting a coach, and using technology tools to bolster a better environment for your business.