The gas stations you see on cities and highways go beyond offering fuel for cars and other vehicles. They also have a convenience store where motorists can get a cup of joe and other goodies to stay awake on the road.
Competition, however, is tough. Given that over 100,000 fuel stations are in the country, getting your business to stand out from the crowd can be difficult. If you're a gas station owner, you'll need to come up with ways to differentiate yourself from your competitors. Your goal is to get motorists to visit your fuel refilling location instead of someone else's.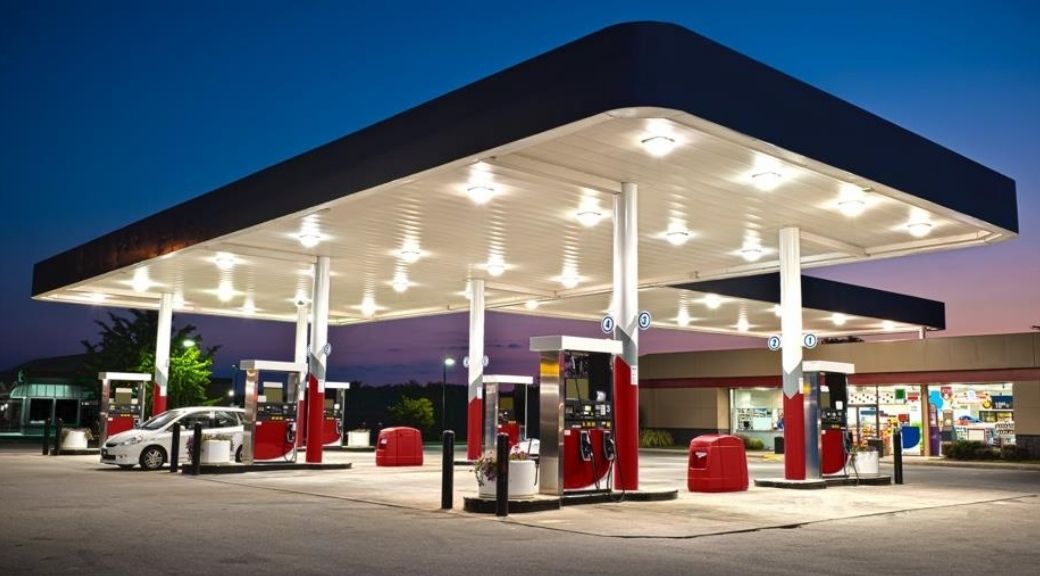 If you are unsure of the strategies that can get more customers driving at your fuel refilling establishment, here are five helpful ideas to consider:
1. Improve Your Fuel Station's Appearance
A negative first impression can ruin your business. Motorists are unlikely to drive by your station to refuel or get supplies if it looks closed or shady. Chances are that they'll skip your business establishment and look for the nearest station that looks more visually appealing.
One improvement you could undertake is to improve the road or driveway leading to your gas station. Work with road marking companies that apply reflective glass beads for paint highway projects. The glass beads applied on roads will provide nighttime visibility – perfect for motorists looking to fill their fuel tanks during the wee hours of the morning.
Another way to boost your business establishment's visual appeal is to keep the lights on the outdoor signage, pumps and convenience store running perfectly. The lights tell drivers that your fuel station is open for business.
2. Check Your Closest Competitors
Researching your rivals is a crucial step in boosting your sales numbers. Figure out the elements that make your competitors better than you. Then, use that information to meet or surpass the value they offer to customers.
Here are some guide questions to help you with this process:
What are the fuel prices of your competitors?
What special discounts, deals, or promotions are they offering?
Who are their promotions targeting (e.g. families, high-profile vehicle owners, solo travelers, etc.)
Does the station's convenience store have special aisle sections, such as toys and household items?
Are your competitors personalizing the look of their gas station and convenience store?
What are customers purchasing at the convenience store?
These questions will help you come up with a competitor's profile along with a strategy to drive more sales to your business.
3. Deliver Excellent Customer Experience
A better consumer experience at the gas station and in your convenience store can boost the spending of every customer doing business with your establishment. Providing stellar service, however, isn't as simple as being prompt and courteous.
Here are some suggestions that can make a trip to the gas station fantastic for motorists:
Hire friendly fuel station attendants who get to know customers on a first-name basis.
Keep your gas station and convenience store sanitary and free from litter or clutter.
Organize your store items effectively, so that customers can find what they need easily.
Keep the bathrooms of your convenience store clean.
Treat your regulars well by recommending products or offering special deals exclusively for them.
4. Advertise Your Fuel Station
Promoting your gas station is essential, especially if the location of your establishment is hard to find. Consider buying a well-lit billboard space or outdoor signage to help drivers locate your fuel station more easily. A few of the signs that you could put at your store entrance are the following:
Fuel station extras, such as free car wash when you go full tank
Staple item discounts (example: 2 hotdogs for just $1.50)
Seasonal promotions, such as hot choco during wintertime and 3-for-1 slushies in summer
Also, have your business listed on the web. An eMarketer report found that eight out of ten respondents used search engines to look for a local service or product. If they can't find you online, they won't know you exist. So get your fuel station listed on Google and travel apps, like GasBuddy.
5. Set Up Extra Security
Customers want to feel safe when they fill up their gas tank or grab something to eat at your convenience store. Make your fuel station more secure by installing security systems, such as CCTV cameras, electronic door systems, and monitoring alarms. Also, ask the police officers in your area to patrol near your gas station at night.
These are five ways to attract more motorists to your fuel station. The success of your gas refilling business goes well beyond putting the right fuel in your customer's vehicles. Attracting new customers and building a following requires a combination of stellar service and marketing savvy.