If you are into dancing, you will know how essential dancing shoes are. A good pair of dancing shoes goes a long way in helping you get better at dancing, whichever style. In addition, it helps in avoiding injuries and foot odor. Unfortunately, many dancers don't know they can avoid problems by choosing the most suitable dancing shoes. Here are the costly mistakes you should avoid to prevent common problems plaguing dancers.
Recommended: Top 5 Smart Watches That Are Worth Buying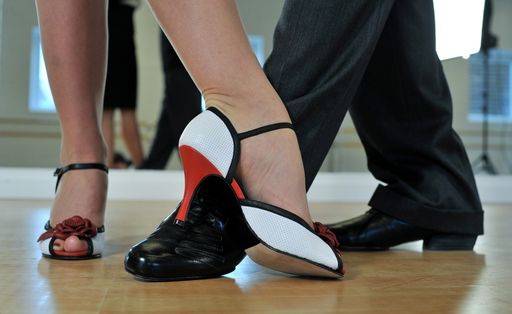 1. Choosing Any Brand
Several brands to make dancing shoes. However, not all of them meet the recommended standard of quality. Buying dancing shoes from little-known brands will likely get you a pair of poor quality with non-breathable material, which will lead to sweat accumulation on your feet, resulting in odor. It'd be best to buy those from reputable brands such as Veryfine Dance Shoes, which are made of suede, lycra, satin, and lycra leather. Such brands don't use metallic heels, which can damage a dance floor.
2. Buying the Same Size as Your Street Shoes
Dancing shoes are similar to street shoes, only that the former is ½ or an inch smaller to fit tightly. Many dancers choose dancing shoes similar to their street shoes, only for them to loosen and become risky to use due to high chances of slippage and bruises at the back of their feet. It would help if you used a size chart when buying shoes online to avoid this mistake. In a conventional store, ensure that you try shoes that fit snuggly with a glove-like fit.
3. Falling For Aesthetic Appeal
Choosing the most flashy dancing shoes you come across during your search is tempting. Falling for this temptation can leave you with a flimsy shoe that will force you back to shopping in no time. It'd be best to carefully review the pair's description before choosing it. Most online stores have a product description section where you will find information such as material, heel height, and other straps for ladies' shoes.
4. Selecting the Cheapest or Most Expensive Shoes
You might be saving some coins by buying the cheapest dancing shoes. However, this mistake will make you regret spending money on such a dancing shoe. Buying the most expensive doesn't guarantee the best shoes, either. It'd be best to carefully compare the prices from different brands and retailers while checking the features.
5. Ignoring Online Reviews
Ignoring online reviews is a mistake you can avoid by reading what other customers say about the shoes you want to buy. Doing so is essential because the pair may develop problems after you buy it despite looking good during purchase. Pairs like Veryfine Dance Shoes have reviews from other customers, which help you decide to buy them. It'd be best to check the reviews on different platforms after you are certain the dancing is a perfect fit.
It'd be best to have dancing shoes if you fancy chances of getting good at it. Unfortunately, many dances make the costly mistakes you have read and end up with poor-quality shoes that end up hurting them. It'd be best to use the information and choose the most suitable dancing shoes.