Modern smartphones continue expanding the tech horizon is not just the world of phones, but also in the computing arena. Today, you can find phones that can put even powerful computers behind in terms of their configurations and features. Explore some of the most stunning phone features that continue to revolutionize the world of technology.
Recommended: Top 6 Best Galaxy S9 Plus Covers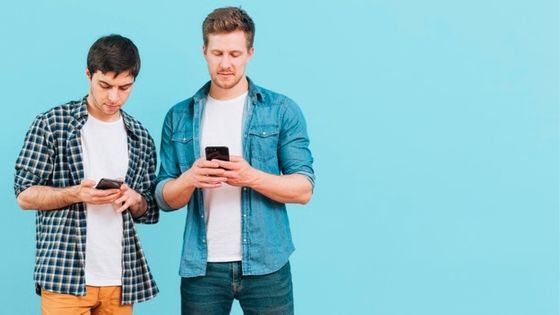 1. Quick Charging
Today, fast charging is one of the in-demand features for consumers. And most of the smartphones available in the market meet this requirement. Modern brands achieve this by either increasing the voltage or current used for charging the phone.
Some advanced phones use a unique system to achieve faster charging. They keep the charging voltage the save at 5V but increase the current amperage to double the normal. The benefit of such a charging system is that it keeps the temperature low and charges your phone battery within half the time. Some brands can claim of fully charging phones within 30 minutes.
2. Extremely High Storage Capacity
Modern smartphones can be even more capable than many of the laptops available in the market. And this can especially be seen in areas of storage capacity. It would not be a surprise to find phones with storage of hundreds of GBs.
This means you can store all the music and videos you may desire on your phone. Such smartphones use NAND chips to hold tons of data. These chips can be even smaller than memory cards. And some of our phones come with the option to expand storage even further.
3. Powerful Displays
When it comes to the top features of modern phones, the display is something that cannot be ignored at all. In fact, some of these phones can have screens that provide the best virtual reality experience you can find anywhere. There are 2 areas in which the display can excel:
Screen Size: You can find phones that almost border on the screen size of tablets. This means that you can find smartphones with up to 5.45-inch screens. You can have all the display real estate that you may want for a wide range of activities – viewing videos, reading text or PDF, playing games, or even for opening and editing documents.
Screen Resolution: Modern phone screens can prove to be even better than laptops in terms of picture quality. Some of these phones come with HD resolution and even higher. This means you can enjoy a more immersive viewing experience. The boundaries between the viewing pictures on computers and smartphones continue to vanish.
4. Faster Processing
This is another area that smartphones are fast excelling in the computing world. Some of the latest phones can have Quadcore or even higher CPU configurations. They can multi-task with ease and without any lags. You can run resource-intensive processes without any delays.
Thus, there are many areas where modern smartphones are setting new benchmarks in the computing world. With new charging and storage technologies making their way into the mainstream, you can expect even new innovations and the boundaries being pushed.