If you are a fitness aficionado, and you are interested in helping other people reach their fitness goals, then you should set up a YouTube Fitness channel of your own. In the past few decades, these types of influencers have gained a great deal of popularity, and some have even created entire brands and made millions out of their channels. However, before you do establish a YouTube channel, you should make sure that you know where to start. Here are 8 tips for running a YouTube fitness channel of your very own.
Recommended: Free YouTube Intro Maker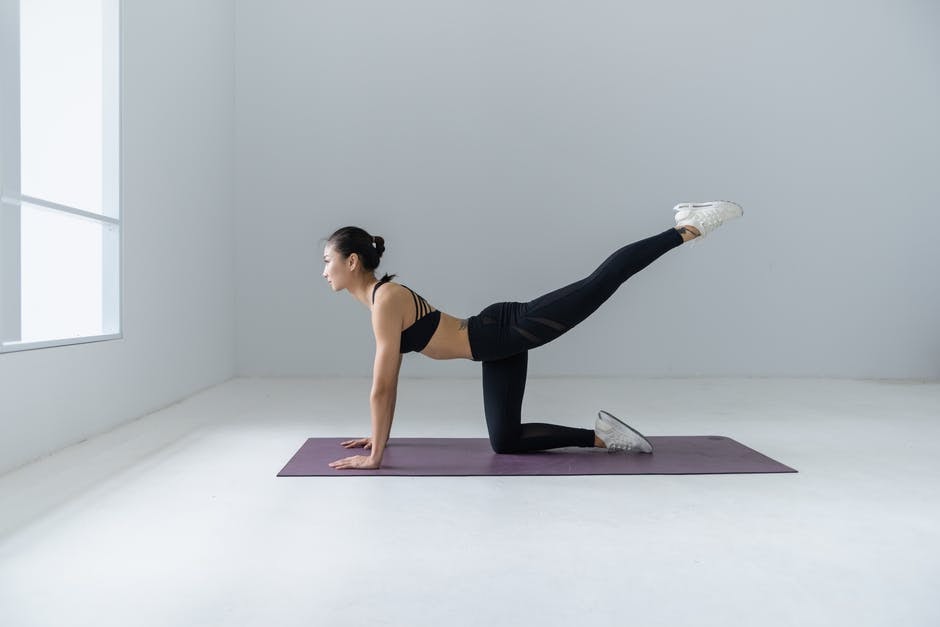 Know Your Competition
If you are going to set up a fitness channel, it is very important that you scope out your competition. Remember that there are already many fitness YouTubers all over YouTube. If you want to make an impact with your potential audience, your themes and production should be as original as possible. Make it a priority to check on your competition. By doing so, you will be able to avoid making the same type of content as your competition.
Find A Niche
Aside from knowing your competition, it is very important that you find a niche to focus on. There are many fitness influencers, and they each have their own niche. For example, as a YouTuber you could run a boxing channel that specializes in condition and boxing aerobics. On the other hand, if your main specialty is Yoga or Zumba dancing then you should specialize in that. When it comes to finding a niche to specialize in, you should choose one that you have expertise in. Don't fall into the trap of choosing a niche just because it is trending. It might be tempting because you have a chance to gain followers, however, you'll just end up looking like a total amateur in the end. As a whole, you should stick with what you know.
Establish Your YouTube Persona
If you want your fitness YouTube channel to do well, it is important that you establish a YouTube persona for yourself. When you come up with a persona, it is important that you choose a truly unique one. When you establish your YouTube persona, it should not be fake. Your persona should just be a more pronounced version of who you are. If you are intense and hard-working, then you should show that in your videos. Remember that being a YouTuber is all about being as original and authentic as possible.
Set Up A YouTube Channel
While it is relatively easy to set up a YouTube channel, it could still be a daunting process for some people. When you make your YouTube channel, you should make sure that it is as optimized as possible. Utilize thumbnails and images that are sure to get potential viewer's attention.
Collaborate With Other Fitness YouTubers
If you want to expand your influence as a YouTuber, it is a good idea if you collaborate with other Fitness YouTubers. Remember that you are just starting out, and it could be a difficult journey to make an impact with potential subscribers. If you could set up a collaboration with a more established fitness YouTuber, then your chances of success will increase greatly.
A great way to collaborate with YouTubers is to attend a fitness convention. Through these events, you will not only meet other fitness YouTubers, but you also get to meet potential fans.
Just make sure that you set up a booth for your YouTube channel. It could be a bit expensive to purchase a booth for one occasion. Don't worry though, you could try out Aplus. It is a company that offers Las Vegas trade show rentals. If you have the budget, you could also purchase your booths from them.
Ensure That Your Advice Is properly Researched
If you are going to give out advice on diet, and workout routines, it is important that you do as much research as possible before you use them on your YouTube channel. Remember that you are an influencer, and if you are not careful, you might end up giving wrong advice to your clientele. This is a particularly difficult prospect because a piece of bad advice could really derail your YouTube channel's momentum.
Strive To Create Quality Content
Every time you post a fitness video, it is important that you create the best content possible. Make each episode of your fitness channel as immersive as possible.
You should also make sure that each of your episodes has good production value. Try to come up with totally unique concepts. For example, instead of exercising or nutrition, you could focus on other concepts, such as creating a great zen garden for your Yoga training.
If you are interested in these kinds of topics, you could try out websites such as guyabouthome. This website specializes in giving much-needed advice to homeowners and gardeners.
Build A Studio For Your Channel
If you want to create quality content, you should invest in building a studio. Your studio will be your main headquarters, and you could shoot your videos there. You are just starting out, so it is understandable that your studio is not that big or well-equipped yet.
Most YouTubers that are just starting out, usually use their rooms, garages, or their backyards. If you want to create quality content, you should invest in top-of-the-line camera equipment. You should also invest in graphics and LED lighting for your YouTube studio. It might cost you a tidy sum of money, but once your YouTube channel gets off the ground, it will be worth it in the end.
Conclusion
If you are going to become a fitness YouTuber, you should be as prepared as possible. Remember that there are a multitude of fitness YouTubers out there. If you are going to make an impact with viewers, you should have a set plan. With these tips, you'll be able to set up a great fitness YouTube channel.