PS4 VS Xbox One Review
PS4 is an amazing console for gaming, and XBox One is a fierce competitor it faces to the title of being the best. Each has a group on fanatics swearing by their favorite console's superiority. But away from all that, which one is better on the two? We are going to discuss about PS4 VS Xbox one review. We have shared post about Xbox One & Xbox 360 Emulators APK.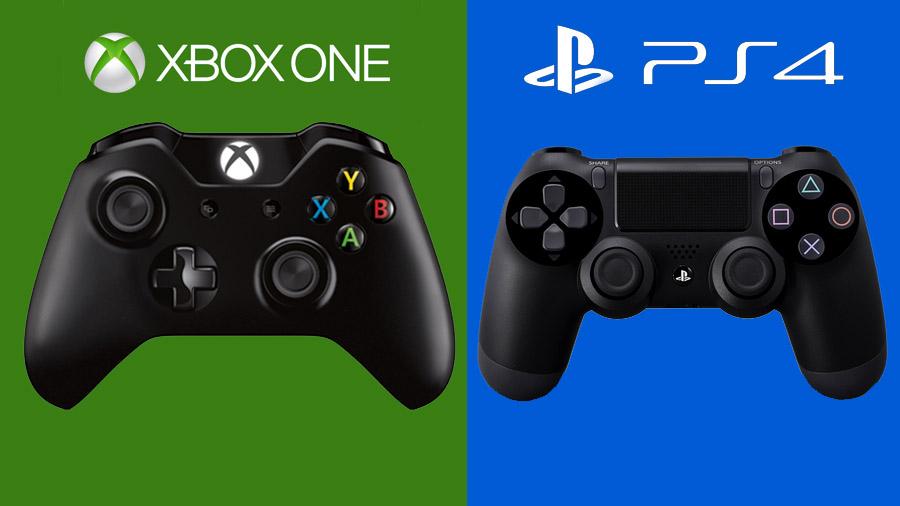 We gathered a lot of expert opinion online, and put our own geek expertise to it. We compiled a few criteria we could work with and decided upon which of the two devices fares better on each of them. You'll be surprised which one wins the race.
Let the showdown begin!
PS4 VS Xbox One – Buyer Guide
PS4 VS Xbox One Price
PS4 and XBox have both been around for several years now. They have had several subsidiary model types as well, and so you can spot a lot of variation in the same device based on features it comes with, what to say of different brands altogether. A basic XBox comes for about 300 Pound. Of the other hand, PS4 fares at 270 Pounds. It's not a major difference, I know. But 30 Pounds could get you a better set of games to play on your device. You might therefore conclude that PS4 has more value for the same money spent.
Construction: XBox vs PS4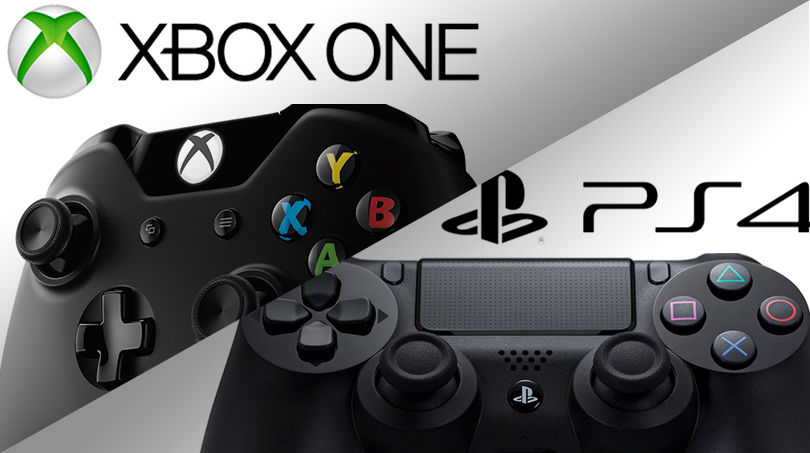 There are several factors one must consider when talking about the make of the device. Visually, each device has its appeal. They can fit your living room's aesthetics effortlessly, whatever be the design otherwise. But that's about where the similarity ends. PS4's connectivity arrangements are a bit strained, and it is also a bit small, which turns several people off.
The flip side is that PS4 only requires one wire to be plugged into the mains to work. XBox has an entire swath to connect duly to the right place.
Controllers: XBox vs PS4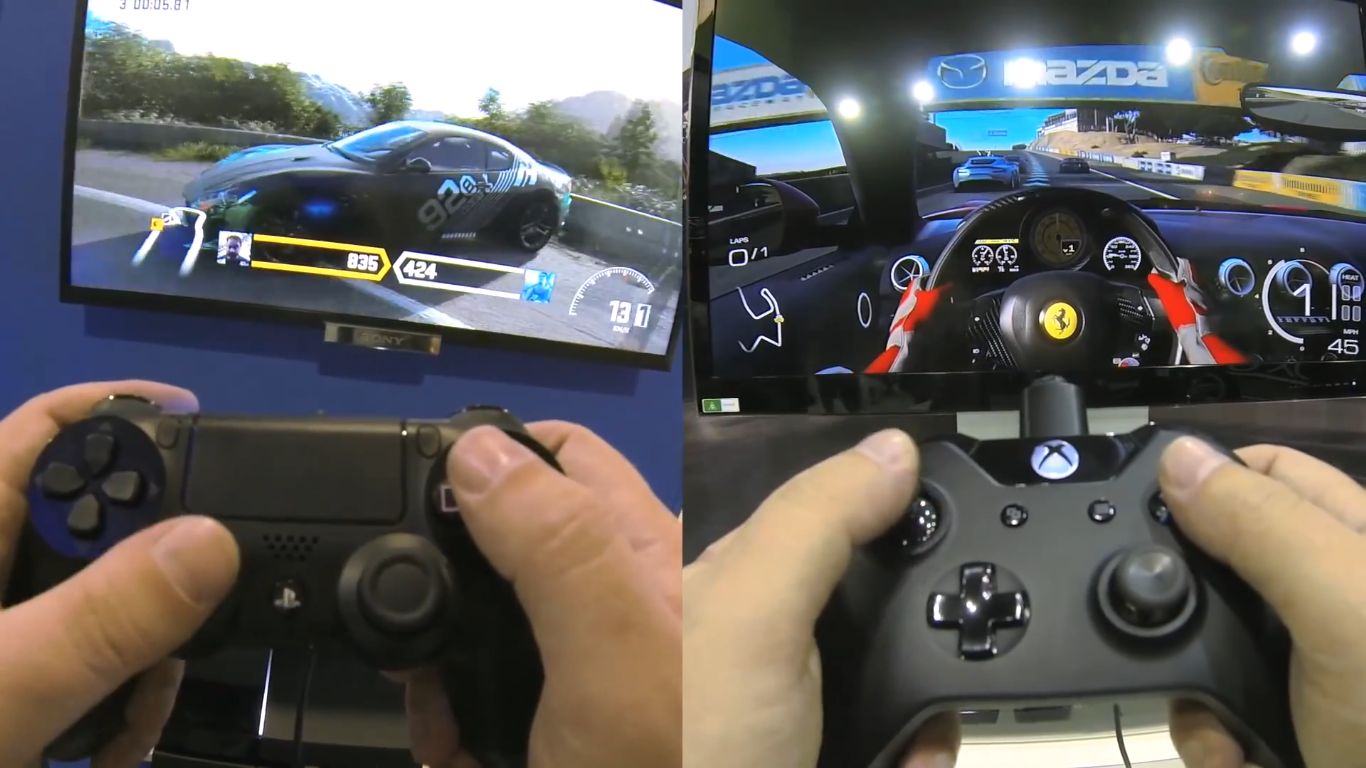 The controllers are virtually the same for the two devices. The XBox controller does have the logo on it, and it looks pretty snazzy. PS4 controllers can look sluggish and bored with existence, and that is for some reason enough to disqualify as a viable option. Regardless, there are several higher end controllers you can get for either device, and get better game play. I personally don't trust either company's stock controllers.
PS4 VS Xbox One: Specs
Here is PS4 VS Xbox one specification which helps you to decide which one to go.
| | PS4 | Xbox One |
| --- | --- | --- |
| CPU | 1.6GHz 8-core AMD Jaguar | 1.75GHz 8-core AMD custom CPU |
| GPU | 1.84 TFLOP AMD Radeon | Integrated AMD graphics clocked at 853MHz |
| Memory | 8GB GDDR5 | 8GB DDR3 |
| HDR | Yes | No |
| 4K | No | No |
| Storage | 500GB & 1TB (upgradeable) | 500GB & 1TB (supports external) |
| USB | 2 x USB 3.1 | 3 x USB 3.0 |
| Wi-Fi | 802.11a/b/g/n/ac Wi-Fi (2.4GHz & 5.0GHz) | Gigabit Ethernet, Wi-Fi A/B/G/N 2.4GHz and 5GHz |
| Bluetooth | Bluetooth 4.0 | Bluetooth 4.0 |
| | Buy Now | Buy Now |
Tidbits: XBox vs PS4
XBox One does take a significant leap by providing backward compatibility for XBox 360 games. PS4 does have PlayStation now, but there isn't as much compatibility as with XBox. You can pop in a CD for basically any XBox 360 game and it runs just as well on your XBox One!
And if you want to access EA Access services, you can do it only on an XBox. With such a huge advantage, and given the number of errors PS4 can turn up with, be it error code Marionberry or missing network protocols, if you get you're probably going to see why XBox is the unchallenged champion.
If you have a PS4 though, not all is lost. VR is undoubtedly better on PS4 currently, and that is where the future on gaming lies. Social media's 360 degree videos too are much better expressed on VR. So stick to your console instead of rushing to buy an XBox, and you'll have something to tease your XBox loving neighbor about soon.
Also this Top 10 Products