Software as a Medical Device (SaMD) is increasingly being used to close the gap between patients and medical professionals to provide greater care. SaMD is considered any device that assists professionals in the collecting, analyzing, and processing of data to help manage or prevent illness. These devices have proven to both accelerate the diagnosis of illness and automate certain aspects of patient care. This not only saves time but improves patient outcomes.
However, regulation has often lagged behind innovation, especially in the medical sphere. Recent events like the global COVID-19 pandemic have given regulators around the globe more insight into the benefits of SaMD, but businesses still must have to effectively navigate the regulatory environment they find themselves in.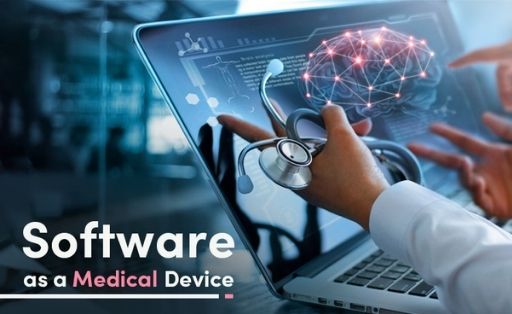 New Definitions Needed
While regulators have made great strides in recognizing the usefulness of SaMD but moving through the current regulatory frameworks is difficult, to put it mildly. One of the current issues that personify the current problems is the definition of SaMD. The International Medical Device Regulators Forum (IMDRF), which consists of members that also make up the U.S. Food and Drug Administration (FDA), European Medicines Agency (EDA), and other key regulators, defines SaMD as "software intended to be used for one or more medical purposes that perform these purposes without being part of a hardware medical device."
Put differently, software must inform or enable a medical decision but cannot drive a hardware device. So, software that enables a doctor to read an MRI on a mobile device falls within this definition but software that automates the MRI machine to a certain degree falls outside what is considered SaMD. This results in a massive regulatory grey area, in an area that promises a wealth of opportunities for business and patients alike.
Knowledge versus Regulation Gap
The above issue may be too much for some but it is important to realize the opportunities such a business can unlock. The benefits of software as a medical device business to the patient, practitioner, and business owner means that a lot of work is being done to bridge the regulatory knowledge gap. One such effort is the Digital Health Software Precertification Program started by the FDA that intends to provide far more efficient oversight of software-based medical devices. Similar programs have been started by the EDA and other regulatory bodies. This has to a large extent led to the IEC 82304-2016 regulation, which proposes a set of software safety and security guidelines.
SaMD categorization
One of the key aspects is SaMD categorization. There are certain principles that are used to define SaMD categories. More specifically, SaMD can be classified into four different categories based on patient or public health impact, where detailed and accurate information provided by the Software as a medical device for the treatment or diagnosis, management or clinical management information is important. to avoid death, long-term disability, or other serious deterioration in health. The IV SaMD has the greatest impact on the patient or public health, while the I is the lowest.
Conclusion
While regulatory bodies are coming round to SaMD and what it has to offer, this has presented developers and businesses with an excellent opportunity to help shape the current and future regulatory framework. If this opportunity is seized by business owners regulations will not be the negative they are too often perceived as.