You've likely been hearing people talking about CBD a lot lately. If you're not familiar with it already, CBD is a compound that naturally occurs in cannabis plants. When extracted, it offers numerous benefits often attributed to marijuana without the psychoactive effects. Although it is picking up more attention as of late, CBD is nothing new, but because of laws and regulations, it has not been as widely available as it is becoming.
Although the market is just starting to ramp up, it's expected that it will reach $22 billion within the next three years. That means there's plenty of opportunity for those interested in getting involved to capitalize on the CBD surge, and there's no better time than now. Whether you're interested in going all in and immersing yourself in the CBD market, or want to put just one finger in the pie while there's still plenty of room in the marketplace, there are a number of ways that you can get involved and start capitalizing on the CBD surge today.
Recommended: Himalayan Salt Lamp Benefits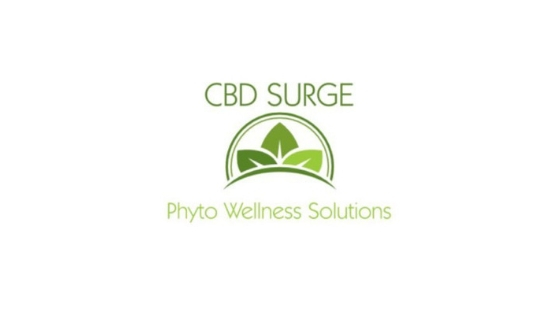 Start an Informational Blog
Despite the fact that it has been around for a while, not everyone is familiar with CBD benefits and only know that you can use CBD for pain relief. People aren't familiar with where it comes from, the different types, extraction methods, what difference various methods make, where you can buy CBD products, what to look for on labels or in a supplier, and the many other benefits CBD offers in addition to relief from pain. If you happen to be a CBD connoisseur and are particularly knowledgeable on the subject, or would like to be, then a great way that you could capitalize on the CBD surge is by starting an informational blog.
Bloggers are able to make good money these days, and you could share your passion and knowledge about CBD, building your blog up to be a trustworthy and credible information source early on so that people turn to you for years to come as they look up information about the products they are interested in.
Sell CBD Oils Online
CBD product sales are up approximately 1,710 percent, proving that there is a strong market for CBD products. If you don't want to go to the work of creating your own CBD product line, but still want to get in on the opportunity, selling CBD oils online might be a great option for you. And, if you're able to find a supplier who is interested in dropshipping, you can focus on marketing and getting sales without having to worry about stocking and shipping the product.
Create a CBD Product Line
When people think CBD, they tend to think of oils; however, there are a lot of other ways that CBD can be used. CBD can be ingested, used topically, and inhaled, meaning that there are a lot of different options and opportunities to create your own product line. You could release your own line of vape juices, or you could create your own line of CBD enriched baked goods. You could even release a line of beauty products that include CBD.
With so many different opportunities, the options for product lines seem to be endless. All you have to do is find the right supplier, and you can get started reaping the rewards while enjoying some creativity and helping change people's lives.
Invest in a Hemp or Marijuana Farm
If you want to get involved but don't want to be doing the heavy lifting, then an investment might be a better way for you to capitalize on the CBD surge. Finding a trustworthy, clean site like Verma Farms to invest in is a great way to keep the market moving forward and ensure consumers are getting a quality product without having to start and maintain a new business.
Offer a CBD Product Line for Pets
It's estimated that pet owners spend an average of about $1,500 a year on their furry family members; however, some people spend much more. Between the cost of food, grooming, and care, the bills add up, but most pet owners don't just want the basics for their dogs and cats, they want to give them a comfortable, happy life. Whether a pet owner wants to improve their fur baby's overall health or wants to relieve the side effects of specific conditions like arthritis or cancer, CBD products can help with that, making a CBD product line for pets a great way to capitalize on the CBD surge and helping people make their furry friends more comfortable and healthy.
In Conclusion
With CBD on the rise, now is a great time to get involved and capitalize on the market before it becomes more difficult and saturated. Whether you want to get involved directly and do the work yourself by creating and selling your own product line or want to be involved in a less active role by investing in a farm or existing company, there are plenty of ways you can capitalize on the surge.
How do you plan to capitalize on the CBD surge?
Related Post: