You are an iPhone or iPad user and that is for sure that you are familiar with Find My iPhone app and if you are not, then don't worry today you will learn how to use find my iPhone online and offline via computer.
We all keep our friends closer but the closest friend is our smartphone and iPhone is the one who be with us in all circumstances. But what happen when you lost it or forget to grab back to your pocket from a coffee table or in Uber Cab seat.
Related Post: How to Record iPhone or iPad Screen in iOS 11?
That time, it's good to know how to find my iPhone from pc or via any best online tool that helps you to find your iPhone from computer with very less efforts. Today we are going to share the complete step by step procedure by which you can never ask for cop or any geek to find your iPhone via any online tool like Find My iPhone app.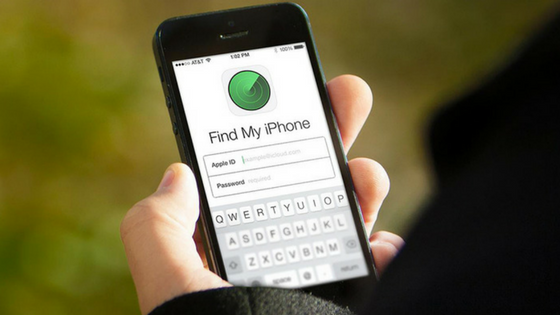 Find My iPhone from Computer
In this post, we are going to show you How to Use Find My iPhone from a Computer so you can find your missing iOS devices such as iPhone or iPad, Right Away. So let's begin the complete deep information about this app and this tutorial.
Solution: How to Fix Waiting for Activation iMessage Error on iPhone
What is Find My iPhone?
Well, Find My iPhone is an app that allows iOS user to find your iPhone, Mac, iPad, iPod or Apple Watch when you lost them or they're stolen in a coffee shop or you forget it in Uber. Well before we all need to file a complaint in the police station to find your iPhone online by their sources but now there is a simplest method in the market available for all iOS users.
Find My iPhone APK can be installed on your iPhone, iPad or iPod and you can use your computer to locate your iDevices within a seconds.
How Do I Use Find My iPhone From Computer?
To use Find My iPhone from a PC, you need to go iCloud.com/find and sign in with your Apple ID and Password. All your iDevices that connect with that Login Details will appear on the map on your computer screen.
Tap on All Devices at top of the screen to check full list of all devices that have Find My iPhone App installed in and it should be turned on and linked with your Apple ID. Tap on the name of the device you lost to put your device into Lost Mode or erase everything from that iDevice.
Once you are login into your Find My iPhone app, you will see complete map and on the map you will see Green Dots that are the symbol of the location of your iPhone, iPad or iPod. As long as you have done everything correct, the app will automatically finding your Apple Devices which is an amazing feature.
Related Post : iPhone Wont Connect to iTunes? How to Fix
Wait! What? Find My iPhone Isn't Working?
You need to do two things, to work my iPhone to work properly and find your iPhone easily fast.
Your Find My iPhone app has to be enabled on your iPhone.
If you don't recall that you enable the app functionality or not, then Find My iPhone is enabled or not can be checked by Settings > iCloud > Find My iPhone.We recommend you to make sure you Send Last Location should also Turned ON. This allows your iPhone to automatically send your iPhone's location when the battery is running low. With this way, you can find your iPhone even if the battery dies.
Find My iPhone should turned on in Location Services
If you have already installed Find My iPhone on your iPhone and Find My iPhone isn't working, then you need to check out your location services tab. Location Services should be enabled for Find My iPhone. To check whether it is working or not Settings > Privacy > Location Services.
Using Find My iPhone on iCloud.com
Find My iPhone from Computer only works if the iPhone is online. If isn't then, the iCloud website will show your gray dot next to your iPhone's last location. You can also set the option which will tell you the next time you're missing iPhone will online. Just go to All Devices drop down menu and select your iPhone.
Now you will see a box on the top right hand corner of your browser, and that is box where all magic happens. If your iPhone is offline, you can check the box next to where it says Notify me when found.
This box has some cool options, such as you can set off an alarm on your iPhone from your web browser where you have login into your iCloud account. Just choose Play Sound.
If your iPhone isn't lost in the cab or in your home, and the alarm doesn't help you find it. You can use this functionality via website to your put your iPhone in Lost Mode. Because Lost Mode will display an alternate contact number on the iPhone screen so if someone finds it, they return it back to you.
In the end, if you find that all of these features aren't working as you think from this Find My iPhone App then you can erase everything from your iPhone all you need to do is to choose Erase iPhone from iCloud.
Some iPhone Solution:
Final Verdict:
Now you are aware how to use find my iPhone from computer so now if in future you miss your iPhone somewhere, We hope you can find your iPhone from computer or online via iCloud. Using Find My iPhone is a smart choice for all iPhone users because you never know when you lost your precious iPhone.
If you like these posts then do share it with your friends and family who owns iOS devices such as iPhone, iPad or iPad Mini device. If you have any query regarding Find My iPhone iOS App then you can share your questions in the comment section below.