Everybody enjoys Facebook and this is not an exaggeration. Today this is a world's most popular social network in the world (and both United States), and the main audience still is younger age groups: children, teens, and young people. Facebook's positions are unshakable even with the outflow of young users in favor of the more fashionable Snapchat and Instagram today. The presence of adults here is stable. Facebook is used by all older age categories in the approximate volume of 2/3 of all adult Internet users in the US: both mothers with dads, and grandmothers with grandparents.
Also read: How to Use Tinder without Facebook?
All this makes Facebook a "family" space for communication, where the percentage of contact between different age groups is gradually smoothed out. The social network ceases to be exclusively a youth theme, in other words. Also, using Facebook is the easiest way to gently "look after" children, because here you can learn a lot of important implicit information for parents about them.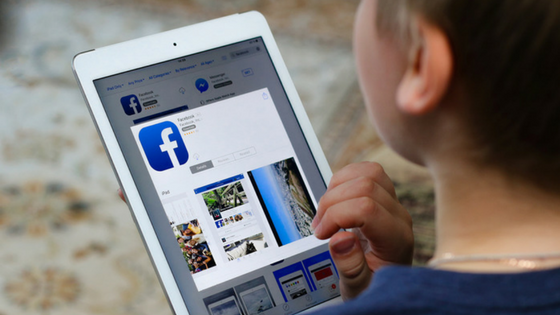 But in this idyll for adults, not everything is so smooth. If parents want to maintain a sense of trust in children on Facebook, they must adhere to certain "rules of etiquette." If you will use any spy apps, like android tracking applications or IOS monitoring apps you will be suspected of spying. This is no good for you. Adults often do not even realize them, while getting into the online space.
There are several useful ways to reduce the tension between children and parents in social networks and form a benevolent tone of communication of generations (which will help in monitoring the younger ones).
Related Post: How to upload contacts to Facebook from your mobile phone or other accounts?
What parents should not do on Facebook
Do not criticize in the comments under children posts
The children's posts are public, and your comments can become a source of shame for the child, as they will be read by peers. If you really want to say something about published photos of contentious or challenging texts in your opinion, it is better to do it softly and in a personal conversation, without conviction.
Do not criticize written posts in public after
As already mentioned, it is possible to explain the awkwardness of the child's actions, their potential danger or parental personal discontent. If you do it openly and in public, it will be incorrect and unpleasant for the child.
Do not start talking with the phrase "Did you see on Facebook …?"
Most likely, your child saw the posts of your mutual friends, which is logical when someone visit the site regularly. If these are "own" themes between children, the pressure inside their own children's world can be unpleasant. It is better to talk with the child about things that are not related to what they see on Facebook.
This action can lead to the fact that it'll be shown in children friends' feeds Your adult children may not like your sense of humor and interest in any such topics, and this will create stress for them in their own environment. If you really want to send something like this, use e-mail or personal messages. Also try to check the authenticity of news before sending. Practice shows that adults can easily be influenced by untrue information on the Internet.
Do not impose a public conversation
It is not necessary to correspond with children in the comments that hundreds of people can see. It is better to use personal messages for this.
Also Read : iMessage for PC : How to Use iMessage on Windows PC?
What parents should do on Facebook
Write lively, friendly comments under the posts and photos of children, without instruction and negativity.
You can tag your adult children over 25 years on their old photos, if you post it in your profile. This is often not applicable to younger children.
If you are concerned about the content published by the child, it is important to talk by phone or personally for details (without pressure). Perhaps, the child was arguing something controversial or provoking as a joke or exaggeration. But, perhaps, it is serious and will be a direct reason for explaining the consequences.
Try to communicate, discover new opportunities and have fun in this new world of possibilities.