Realtors rent, buy or sell real estate for clients. They study property listings, interview the prospective clients, accompany the clients to the site, discuss the conditions of sale, and draw up the real estate contracts. The best real estate apps for realtors to improve their efficiency are;
Also Check: Best Rooting Apps to Root Android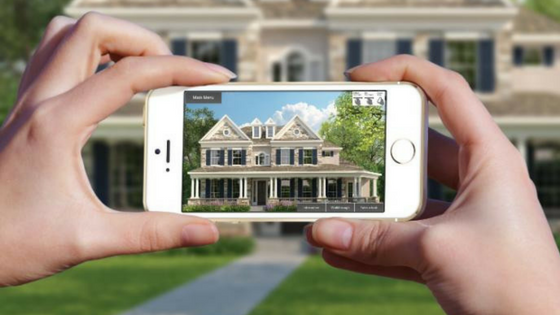 Real Estate Apps for Realtors
Mortgage Calculator Plus
When the realtor helps you draw up your budget they need a mortgage calculator. This app comes with an uncluttered visual appeal that has enhanced analytics. These analytics help you build your amortization schedule, amount of principal paid and the prime rate. The plus factor of this app is that it allows you to input the extra payments, consider taxes, PMI, insurance, etc. You can also convert the currency into $ £ € and ¥. IF required, this app compounds mortgage semi-annually as a requirement in countries like Canada. It comes with graphics tools and allows you to email the information for later reference.
Related Post: XmodGames APK Download
RPR Mobile
This is a property research app. It searches properties and sends reports. It views local market statistics on the move, at any time or place. You can use your location to view the listings in the area and the sales activity. You can gain deeper insights into taxation, mortgage, flood zones, nearby schools and other facilities. You can create, email and save reports such as sellers report, neighbourhood reports, market activity reports, property reports and flyers. Add text, audio or photo to the reports and all these, sync seamlessly on all devices. Last but the least, you can call the enlisted agent from the app.
Recommended: Download 3DS Emulators
Zillow
This is a lead generation app as it has more than 100, 000 houses enlisted on it. This app is popular with consumers and For Sale by Owners (FSBO) prospects. The agents can find potential sellers, buyers, new constructions, foreclosures, and new listings on this regularly updated listing. The home appraisal feature "Zestimate" gives the homeowners an estimate on their homes value. This is done by accessing the public data and the estimates submitted by the users. You can find property to rent or buy on this app.
Home Scout
This app is a lead nurturing app where you get to see every listing instantaneously. You can see the open houses and schedule the showing and get all the support you need through the journey on the way home. You can see the photos, home details and information on the listings. These up-to-the-moment notifications help the buyers make informed decisions. The listings are agent-graded properties. Additional support comes from experts in real estate and lending.
Contactually
This is a real estate Customer Relationship Management (CRM) tool. This will help you sort and segment your contacts and database. You could sort it out into condo buyers, home buyers, new prospects, sellers, etc. This will help you efficiently with these leads. You can send out automated reminders, use the email templates for marketing, etc. The best feature is that this app integrates with your email account and mail management software. All this at your fingertip via your touchscreen smartphone!
Also Check: Freedom APK Download For Android
MailChimp
This is a well-known email marketing app. It helps generate and nurture leads. It is a powerful marketing automation tool designed for entrepreneurs and enterprises. You can target the segments of your database with the right message at the right time. It comes with advanced analytics that give you insights into the behaviour of the customers to streamline and improve your email marketing campaigns. The app helps you check the status of your campaigns and respond to the alerts from your phone. This app integrates seamlessly with apps such as Facebook, Twitter, SurveyMonkey, Shopify, etc.
HootSuite
This app completes your real estate management and marketing toolkit. Realtors post their listings on the social media sites. This app helps you manage and schedule your posts on sites such as Facebook, Twitter, LinkedIn, Instagram and more.
Don't miss: Creehack APK Download For Android
Hope these best real estate apps for realtors in Malta will help you to find best real estates. Now share this post on social media.