What if you could save 50% on your marketing budget but achieve the same sales goals? It's not just possible, it's something marketing executives and other business leaders have been moving towards. Chief marketing officers are finding that using external companies can save marketing departments and their companies both time and money.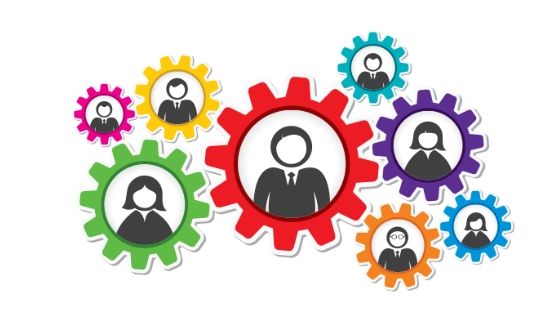 Benefits of Outsourcing Marketing Resources
Let's consider some data. Outsourcing generally is the number two revenue driver in businesses, according to a 2017 study by SiriusDecisions. It's not hard to realize why. Companies sell products and services, but they're primary responsibility, unless they're a marketing company, isn't marketing. It's providing those products or services.
It gets down to what a company does best, and a company that provides marketing as a service (MaaS) can naturally assume the role of a marketing department, handling the operations more efficiently and cost-effectively.
In fact, the trend has been happening for years now. According to Sagefrog, nearly two-thirds of firms selling to other businesses outsourced at least some of their marketing in 2018. A LinkedIn survey from 2014 found three-quarters of marketing companies outsource for at least some of their content creation. This will only continue.
And marketing tasks are wide-ranging, including TV, radio, websites, blogs, and a plethora of social media sites, each with a niche audience that reacts to marketing cues in its own way. As with advertising, outsourcing marketing to a specialist just makes economic sense.
And then there's lead generation—something outside marketing partners can do more efficiently than your own marketing department. According to ZoomInfo, your marketing department can't do this nearly as efficiently as an outside agency. To get an edge on the competition, you need to hire those who can do the job best.
When it comes to data, 95% of marketing companies employ another company to manage their data, according to the email marketing company Adestra. It's no wonder that increasing numbers of CMOs and other executives continue to outsource marketing capabilities.
Recommended: How Employee Scheduling Can Help Your Business Save Money?
How to Deploy Marketing-as-a-Service Partners
Once you determine that your company can benefit from outsourcing at least some of its marketing functions, you'll need to determine where to best utilize a MaaS partner. It could be through telemarketing, online content creation, email campaigns, social media marketing, or any number of other core marketing niches.
Here are six areas where a strategic partner can help:
Research
Strategy
Creative
Training
Operations
Analysis
Understanding what your clients want is key to growing any business, and knowing what products and services are being developed is vital for keeping abreast of your marketplace. Market research firms evaluate customer service needs, provide insight on new marketing opportunities, help with recruiting, and assist in efficient brand building.
For strategic marketing, specific practices regarding the hiring and promoting of executives can assist with developing your long-term goals. Putting the right people in the right places, where they can best serve the company, will only make it stronger. Chances are you've already got the talent, but just need to focus that talent.
The creative functions of content creation and graphic design are functions that can be better served by those who concentrate on these areas. There's a whole industry dedicated to building brands and content creation. And it comes at a fraction of the cost to outsource marketing materials, website design, and marketing copy to a company that focuses on these services.
Developing skills is a constant challenge in the ever-changing world of business. New techniques and new technologies keep arising, and you want people in your company to be aware of them. Outsourcing the training to a firm already dedicated to specific areas where you want to develop skills makes more sense that developing your own program.
The running of marketing operations includes mundane tasks that include content production and editing, social media support, webinars, email campaigns, and supporting databases. It also includes creation of white papers, conventions and other events, and other public relations matters that a good PR or content creation firm can more easily handle.
It's important to be able to use the data you have effectively. Marketing teams need to track and analyze data. You need someone who can interpret your online analytics, how well an email campaign is working, and where the best opportunities for lead generation exist. Companies that focus on market research and analysis can be invaluable in helping you create the right plans to grow your business.
Marketing-as-a-Service Success Stories
It's not so difficult to gauge whether engaging outside sources will offer a good return on your investment. Businesses have been doing this for years, and there are plenty of outsourcing success stories.
Consider Alibaba, the world's biggest marketplace. In its earliest days, founder Jack Ma outsourced web development to a US company. Website skills were sorely lacking in China at the time, mostly because of China's draconian Internet restrictions, so Alibaba went to where the company could get the best bang for its buck. It also relies on partners to produce the products it sells, as does Amazon, but these partners are mainly in China.
The history of Skype is also an interesting one. It wouldn't have gotten off the ground if the founders hadn't outsourced the back-end development of the app to Estonian developers. Although these developers later became partners, without this outsourcing, it would have never been so widely used. The $8.5 billion price tag Microsoft paid for the company also seems a fair return on investment.
Even Google, which takes pride in its in-house culture and employees, uses outsourced developers, IT specialists, and even virtual assistants to help it manage the multiplicity of projects on which it works. One of the chief ways in which the company succeeded is with AdWords, where they outsourced support staff for both telephone and email. And Google did pretty well with that.
Outsourcing marketing is just an extension of companies doing what they do best, and handing over some critical operations to specialists.
According to Domenic Colasante, CEO of 2X Marketing, the top four reasons to include MaaS in your 2020 marketing budget are to:
Reduce cost and gain more operating leverage
Expand and scale the marketing function
Shift focus and evolve
Be more agile
You can read more about those four points here.